A SUPERMARKET is the 'last thing Hoyland or Hoyland Common need' but new jobs are welcome, believes a campaign group for the area - as retail giant Lidl officially announced its plans for a new store.
The German discount chain earmarked Hoyland as one of five areas it was exploring for a new site this summer, as part of its ongoing expansion - with aims to open 220 new stores in the UK by 2025, creating 4,000 jobs.
And it's now been revealed the 1,900 square metre store in Hoyland Common is proposed to be built to the north of Sheffield Road, between Birdwell Roundabout and Cross Keys Lane and near to junction 36 of the M1.
The store will create 40 full-time equivalent jobs once open which the retailer says will have hourly pay above the National Living Wage.
Plans include 114 car parking spaces, including five disabled spaces, nine parent-and-child and two electric vehicle charging points.
Access to the site will be off Cross Keys Lane.
Save Hoyland group founder Mark Goodison said the scheme was further unnecessary development coming into the town given the proximity of other nearby retailers.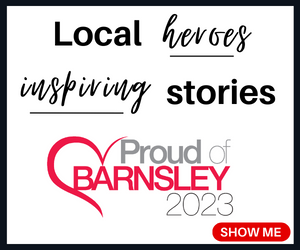 "The last thing Hoyland or Hoyland Common need is a new supermarket - what about the things that actually help residents, such as doctors and dentists," said political candidate Mark.
"We're told we need to be more green, but it's all right for developers to come and rip trees out at an alarming rate.
"I've never seen such an intense building focus in one area.
"Look all over the country. It's extremely difficult to find anything at the level of development Hoyland is experiencing.
"They're saying it's a consultation, but we know they've already made their minds up.
"There's a couple of thousand people in Hoyland Common who need to have their voices heard.
"The only positive I can see would be if it's going to be local jobs for local people."
Hoyland Milton Coun Mick Stowe was broadly supportive when plans were announced in the summer and said: "The only thing that's negative is that it isn't in Hoyland town centre, but Lidl don't operate in town centres.
"If they're putting in car parking, landscaping and disabled access, I can't see any issues at all.
"It's near enough so that people can get there through public transport. It's an ideal spot, really.
"In my view, it reflects what we need - more jobs, more accessibility, and quality at affordable prices.
"The one at Wombwell is extremely popular and I know a lot of people travel there to use it.
"It brings a mix of opportunities for people to have more selection."
There are currently three Lidl supermarkets in the town - on Peel Street in the town centre, Mitchells Way in Wombwell and Wakefield Road in Mapplewell - and other potential new locations include Cudworth, Dodworth, Penistone and Worsbrough.
"The new store will provide a multi-million-pound investment into the area and will provide a range of great value products that are high quality at a low price, helping to diversify and increase shopping choice within the area," said a spokesperson for consultants DPP Planning.
"We look forward to receiving your comments on the proposed development. Please provide your comments via email to our bespoke consultation email address, consultation@dppukltd.com.
"Alternatively, please send your comments via post to DPP Planning, One Park Row, Leeds, LS1 5HN."