A COMMUNITY fundraiser has been set up with an enormous goal to 'reorder' a Grade I-listed historic church in an effort to improve accessibility, community use and 'restore the true heritage' of its village.
Darton All Saints - which has stood for more than 500 years - has numerous indoor issues which are 'preventing the church from serving the community as well as it could', according to Father Tim Stevens.
Members have raised more than £15,000 so far in order to restore the building and install key new features, including a community meeting room, disabled access improvements and the moving and restoring the organ.
The goal is to raise a grand total of £266,156 - an estimated figure given by contractors - in order to complete the improvements, which are hoped to see the church restored to its 16th century state but with improved modern-day useability.
"The vision we have is to restore the church to its original medieval state, both for the congregation and for the community as a whole," said Fr Tim.
"This isn't only about worship, it's somewhere the community can come and events can be held.
"It's about enabling the future of this community to make the most of it, and allowing groups to use the space much better."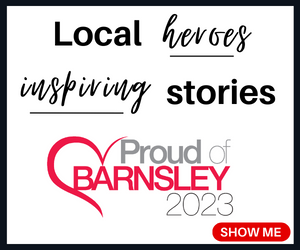 The historic building - which was consecrated in 1517 - is home to numerous valuable artefacts including a marble effigy of John Silvester, a legendary Tower of London blacksmith from Kexborough, which was sculpted in the 16th century by Peter Scheemakers.
This monument is largely hidden by the current placement of the organ, and is in desperate need of cleaning and restoration, according to Fr Tim.
"Specialists are needed to complete these improvements as the building is Grade I-listed, and fixed furnishings such as the Victorian choir stalls and historic artefacts have to be moved by professionals.
"We will also be publishing a book at the end of the reordering, to credit anyone who has contributed in any way by donating."
The most costly single part of the reordering is the £83,000 cost of moving the organ, which has over 600 pipes and is currently mounted on the ground level in a corner where it can't be heard.
Another key part of the project, Fr Tim said, is to remove the temporary altar platform which was installed on a temporary licence of 15 months, but has now stood for more than five years.
"We really want it to look like what it would have done 500 years ago, but with better accessibility and more suitability for our community," he added.