A BUILDER from Barnsley whose £1m National Lottery phone call went viral has celebrated the big win in style.
Terry Kennedy, 28, was filmed last month receiving the news in a lunch cabin at the site where he works, and was overseas as footage of his stunned reaction was shared far and wide.
But now the news has sunk in, he and 25-year-old partner Kay Yoxall have – fresh from back-to-back trips to Tenerife and Dublin – begun planning on how they want to spend the £1m fortune.
At Tankersley Manor today (Wednesday, December 8) the pair said they're planning on travelling the world – Covid permitting – but other than that, they probably won't go down the usual route of a fancy car or new house and will instead try to be sensible with the cash.
Terry, from Thurnscoe, said: "I don't enjoy building sites during the winter so am planning to get away and see the world. Kay can take a break from work so we'd love to go across America, see Australia and also South East Asia. We already have New York booked for January. The ideal plan would be never to work a British Winter again."
Groundworker Terry picked up the lucky dip almost by accident and said he and colleagues – including his dad who he works with – spent a while checking the ticket before he called the National Lottery line and got confirmation that he was a millionaire.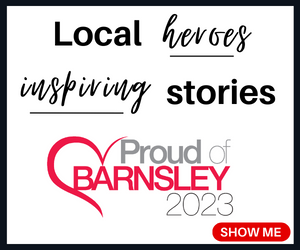 "I was confused at first and just couldn't be sure it was a winner," he said.
"Despite all the checks it isn't until you hear on the phone that it is a £1m win that you really believe it. Making the call in front of my mates and colleagues was brilliant and I immediately took them to the pub for a celebratory pint."
Read more in this week's Barnsley Chronicle, out Friday, December 10.