A CONTROVERSIAL two-year project which will radically alter views at one of the borough's most picturesque locations thanks to the removal of pylons got underway this week - despite campaigners calling for a last-minute re-think due to wildlife concerns.
The National Grid's so-called 'visual impact project' along the Trans Pennine Trail at Dunford Bridge was approved by Barnsley Council last year.
Ruling cabinet members gave the nod for the sale of 1.2 acres of land and permission to give a land lease relating to 8.77 acres for the work to be carried out.
According to documents, the sale of the land accrued just £7,800 for the council.
Seven pylons along a one-and-a-quarter mile stretch will be taken down in favour of channelling power underground, while trees will be felled before a re-planting project begins.
Construction work started this week, with the removal of the existing overhead line starting in summer 2022 and the whole project expected to be completed in early 2023.
Project engineer Tim Martin said: "The National Grid's committed to being as efficient and sustainable as possible.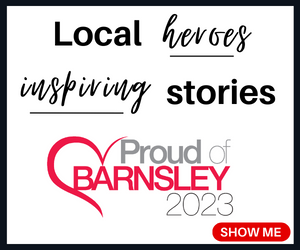 "This not only includes minimising the impact of our construction projects but also improving the environment after we have gone.
"We're working with the local community and stakeholders to make the best of our green spaces and efficiently manage our activities on site in a way that benefits local communities and our wildlife habitats.
"Stakeholders have agreed that the best way to achieve this is to remove a section of this overhead line and replace it with an underground electricity connection.
"Burying the connection underground was the preferred option with stakeholders and members of the public that have fed into our plans.
"It was felt that screening or camouflaging pylons would not have sufficient impact, so we continued to work extensively with local technical stakeholders to identify and develop our preferred route option for this work, taking into account environmental, archaeological and land issues that will influence where an underground route can be built.
"Following public consultation in late 2018, a planning application was submitted in 2019 and in summer 2020 consent was granted.
"It represents a major opportunity to conserve and enhance the natural beauty, wildlife and environmental heritage of this precious landscape."
The high-voltage line was constructed between 1966 and 1967 and serves as an 'integral connection point' for the local distribution network.
This section of the line, which runs from Dunford Bridge in the west, along the national park boundary and through the Upper Don Valley, was identified by an independent landscape study as having some of the greatest impacts on landscape and visual amenity.
The most notable visual impact on the landscape is associated with the western part of the line, in particular the sealing end compound at Dunford Bridge and first few pylons.
These are situated in elevated locations above and around the village and the car park for the Trans Pennine Trail, which are highly visible on the local skyline.
However, naturalists - backed by groups including Woodhead Railway Heritage Group and Barnsley Biodiversity Trust - have continually objected to the project on grounds that it would 'destroy' the area's rich flora and fauna at a 'much-loved' nature reserve home to willow tits, blackcaps and deer.
They believe the significant groundworks will have a detrimental impact on wildlife, as will the felling of mature trees.
Tim added: "The team has harvested seeds in excavated areas, ready for replanting and where trees have needed to be felled, some of the wood has been used to create habitats for frogs.
"Rotten logs are also being attached to existing trees to encourage willow tits - a species in decline - to potentially create homes from their favoured soft wood, so they might thrive in the area once again."