A MAJOR walk-in vaccine clinic will open tomorrow at the Metrodome - as health bosses aim to tackle a list of 90,000 people now eligible to receive their booster.
The pop-up clinic at the Queens Road venue will be open for walk-in booster appointments from 11am tomorrow until Wednesday December 29, following the recent announcement from Prime Minister Boris Johnson that all eligible adults, aged 18 and over, should be offered the booster jab by the end of the year.
Barnsley residents are able to get their booster jab if they had their second vaccine at least three months ago.
The centre will be open seven days a week, closing only on Christmas Eve, Christmas Day and Boxing Day - with appointments running from 10am until 8pm.
Andrea Parkin, chief nurse at the Barnsley Healthcare Federation and lead of the vaccination service, said: "Getting your booster as soon as you're eligible is really important.
"We've already had over 86,000 people in Barnsley have theirs, which is amazing.
"There are around 90,000 people across the borough who we're now asking to come forward.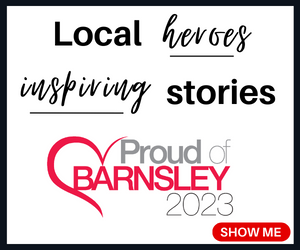 "If you are 18 and over and have had your second dose at least three months ago, you can get a walk-in slot down at the Metrodome before December 29.
"Or book online www.nhs.uk/covidvaccine for other sites - the sooner you can get your booster the better."