A LYNCHPIN in Barnsley's drug dealing network won't be the last to face prosecution, according to officers tasked with clamping down on organised criminals blighting the town's communities.
A National Crime Agency-led sting yielded a cash haul of £150,000 and cocaine with a street value of £160,000 - all of which was being transported by Birdwell man Darren Grundy who is now behind bars.
The 50-year-old's van was snared by officers in Manchester on April 21 last year - during the country's first Covid-19 lockdown - and he is now serving a sentence of almost three years having pleaded guilty to possessing class A drugs, intent to supply and money laundering.
Now investigators behind Operation Venetic - which probes organised crime networks over encrypted communications platforms - have vowed to repeat the success.
A spokesperson from the NCA said: "Organised crime groups rely on people like Grundy to move their product and money around.
"He was obviously trusted by his criminal contacts to do this with large amounts of both cash and drugs.
"Operation Venetic is the biggest and most significant operation of its kind in the UK - this arrest was an important development in our investigation.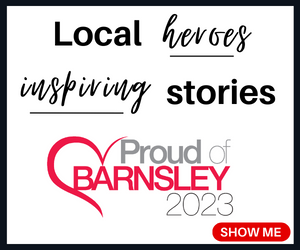 "This unique operation has specifically focused on those thought to be involved in organised crime and drugs supply across the UK.
"This work is the culmination of meticulous planning to tackle the most serious and organised crimes groups that have been working in our communities.
"Serious organised crime is complex but we have achieved an unparalleled victory against the kingpin criminals whose criminal activity and violence intimidates and exploits the most vulnerable.
"By dismantling these groups, we have saved countless lives and protected communities.
"This sort of activity is just one aspect of our continued fight to tackle serious and organised crime.
"Through swift working with our police colleagues, we were able to seize both, and prevent profits being re-invested in further criminality.
"Hopefully this sends a clear message to the public of our determination to rid communities of this sort of criminalisation."
A confiscation and proceeds of crime hearing to redistribute the money back into crime prevention is to be held in May next year, while a total of 12 other gang members - who operated from Swinton and extended their reach to communities such as Goldthorpe and Bolton-upon-Dearne - are awaiting sentence after the Crown Prosecution Service (CPS) successfully convicted them with money laundering.
The Chronicle can reveal Barnsley has been selected by the Home Office to take part in a pilot scheme - Clear, Hold and Build - which puts action plans in place to combat OCGs in strongholds already known by the police.
A South Yorkshire Police report said: "Each OCG now has a sergeant as a 'lead responsible officer', who is formally in charge of tackling that particular group.
"Structures have been put in place to ensure that community, partner and police intelligence is gathered and used effectively to prosecute and disrupt these groups.
"The deployment of these resources has led to some significant arrests with large seizures of drugs and criminal assets.
"It is anticipated that when these matters reach court that custodial sentences will follow.
"South Yorkshire Police utilise a range of tools to tackle identified OCGs operating in the Barnsley area.
"The Barnsley district has sought specialist advice around management of OCGs to ensure that national best practice is adopted."
* If you have any information about suspected drug crime in your community, you can report it to police on 101. You can also contact the independent charity Crimestoppers, anonymously, via their website crimestoppers-uk.org or by calling 0800 555 111.