A FORMER police sergeant has slammed Barnsley Hospital after delays over a prostate cancer diagnosis - leading to months of uncertainty for his family that it 'could've been a death sentence'.
Philip Guy is, thankfully, on the road to recovery having had surgery and received the all-clear at the end of last month.
But Philip - who spent decades with the force in Barnsley and Wombwell, where he now lives - said he experienced a 'catalogue of errors' he hopes no one else ever goes through.
Philip had prostatitis in July last year and his GP sent him for a prostate-specific antigen (PSA) test - which checks for proteins in the blood that are signs of cancer - with the results coming back slightly raised.
Another test led to Philip being referred to the hospital on a 'fast-track' basis, and he had a telephone appointment with a consultant.
He had an ultrasound scan in September and - taking advice that he'd hear back should there be any issues - Philip carried on without any communication until a second bout of prostatitis around last Christmas.
"I didn't really hear anything until March and then saw a consultant again in April," said the 58-year-old, of Newsome Avenue.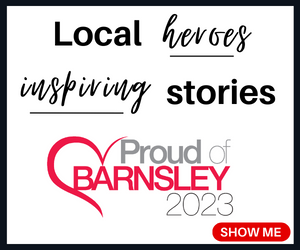 "I had an MRI on April 16 and on April 19 was reported back to see the consultant with a warning of potential cancer.
"They left it for eight weeks then, out-of-the-blue, I got a letter through the post saying I needed to go in for some biopsies."
Nine months after his first GP appointment, Philip was given the news he had grade eight prostate cancer.
He was referred to Sheffield's Royal Hallamshire Hospital in August where surgery was successful.
"That was 12 months after I was given a 'fast-track' referral," he said.
"Including a nine-month hiatus, basically, where Barnsley Hospital did absolutely nothing."
After the letter, Philip put in a complaint.
The hospital's response reveals he was taken off a cancer 'tracking list' before his MRI and a follow-up appointment last year was missed due to human error - which has since led to the urology department appointing a full-time booking coordinator and new consultants.
Philip claims the decision to send him for an ultrasound scan, rather than an MRI, was against policy with the National Institute for Health and Care Excellence (NICE) stating MRI scans should be offered as a first line of investigation, which the response confirms.
It said the consultant - who's since left Barnsley - would've been able to view the MRI results when they were completed, but didn't due to 'clinical pressures and a lack of time' for admin.
"This potential cancer diagnosis sat on someone's computer for eight weeks.
"The hospital lacks those checks and balances in its governance.
"How many more people have been through the same?
"They openly admit they've messed up and we got the old bit about Covid, but it doesn't leave a good taste in my mouth.
"The letter is very mish-mashed with inconsistencies in it. It's all been signed off by the CEO who says he hopes my surgery goes well - I had the surgery five weeks before the letter was dated.
"It's no criticism of the urology nurse specialists, or the medical imaging department who were brilliant.
"I was lucky because I wasn't given a death sentence. It was more luck than judgement.
"Some might not be as lucky as I have been."
Philip said he's 'on a roll' now after the ordeal left him and his family in a difficult place, and he's even decided to go back to work - albeit at Wentworth Garden Centre rather than on the beat.
A hospital spokesperson said: "Our patient advice and complaints team supports patients and relatives to document their experience of care.
"This helps our services examine how care is provided in what are often complex partnerships between local healthcare providers.
"We have learned lessons from Mr Guy's feedback, and are not only grateful to him for engaging with us to improve services for others, but also happy he has had good news regarding his prognosis."