A LOCAL MP met with residents who are concerned about a proposed traffic order.
Miriam Cates, conservative MP for Penistone and Stocksbridge, had received letters from Thurlstone about the TRO for the A628 Manchester Road.
Ms Cates has requested that a traffic officer visit the site as residents believe it will cause significant disruption in the area.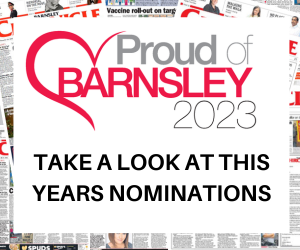 She said: "It's clear that the proposals would cause significant disruption for people living and working in the area, as many houses do not have garages or driveways to be able to keep vehicles off the road, and local businesses may lose out on custom should parking be restricted.
"I've written to Barnsley Council to request a site visit with a traffic officer to discuss this further and to consider the impact of the proposed restrictions.
"Even with some welcome amendments to the original scheme, the proposals would displace approximately 50 per cent of vehicles that currently park along the road - most of which are residents' vehicles - with no alternative parking spaces being made available.
"There are also concerns for the safety of pedestrians should the parked vehicles be removed, as they currently act as a barrier between the road and the narrow pavement, and residents are worried that this would allow speeding to become even more of a problem."
She added that she will be working closely with the council to ensure that proposals are amended to better address the concerns.