THE town's sole Tory MP was the only politician in Barnsley to vote against her own party's new Covid measures this week.
New 'Plan B' measures were announced by Prime Minister Boris Johnson which include mandatory face coverings, working from home advice and the introduction of Covid passes.
These new restrictions were passed by MPs at a vote on Tuesday - and Penistone and Stocksbridge MP Miriam Cates was the only person representing Barnsley to vote against them.
Stephanie Peacock, MP for Barnsley East, voted for the new measures - while Dan Jarvis, MP for Barnsley Central, was unable to vote due to self-isolation and John Healey, MP for Wentworth and Dearne, did not register as he was paired with an opposition politician.
Ms Cates, who before the vote took place expressed her disdain at the restrictions, said: "I don't believe there is sufficient scientific justification for these new measures.
"Thanks to our phenomenal vaccination roll-out, 95 per cent of UK adults now have Covid antibodies, 89 per cent of those 12-plus have had their first dose, 81 per cent their second and over 36 per cent their booster.
"I'm deeply concerned about the impact on these new restrictions, especially on vulnerable people.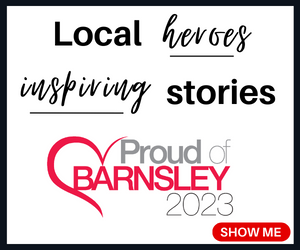 "There will always be new Covid variants - that's how viruses work - so if we don't get back to normal now, there's a danger that we never will."
Mr Jarvis, who is also the South Yorkshire Mayor, said the announcement was 'all too conveniently timed' after the news of the Tory Christmas party - though he agrees the mandatory wearing of face coverings is 'sensible'.
"I completely understand and share the worry, concern and anger that local people and businesses are feeling about the introduction of further restrictions and the impact this will have on people's lives and livelihoods after the most challenging 20 months imaginable," he added.
"We must, of course, be guided by the science when it comes to the need for measures such as the expansion of mandatory face coverings and the return to home working but this is a sensible way to proceed until we know more about the potential impacts of the Omicron variant on illness severity and vaccine efficacy.
"However, I am deeply concerned about proposals to introduce Covid passports and the prospect of mandatory vaccinations."
Mr Healey added: "I don't regard having to show evidence of a negative Covid test or wear a face mask in certain places as unreasonable given the threat of the Omicron variant, nor do I believe these measures put our fundamental liberties at risk.
"On the contrary, they are common sense public health steps that are part of protecting each other as well as ourselves."