DETAILED plans for a significant part of what's set to be Europe's largest parcel distribution hub will be chewed over by Barnsley's planning board.
Hermes' state-of-the-art Hoyland facility, dubbed 'Colossus', will cost around £60m and open in September next year on land off Sheffield Road near the M1.
The site has already been given hybrid permission - covering full permission for a first plot and outline permission for two plots of up to 71,515 square metres - in November last year.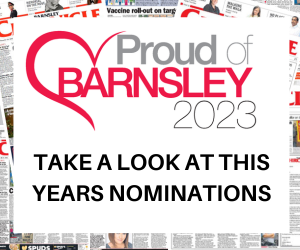 And the latest application covers one of those plots, with full permission set to be granted for two storage and distribution units on plot two.
The first unit, a report shows, will be 23,226 square metres, with 169 car parking spaces, 62 HGV spaces and 25 cycle spaces.
The second will be 15,979 square metres, with 120 car parking spaces, 43 HGV spaces and 17 cycle spaces.
Both will also include ancillary offices of around 1,300 square metres in size.
Access will be from a new link road between Birdwell roundabout and Sheffield Road, part of the Hoyland West masterplan - one of several such plans that set out land for housing and employment use in key areas of the borough.
A report, to be discussed at Tuesday's planning board meeting, said: "The site is allocated in the Barnsley local plan for employment use.
"The proposals represent the second built phase of the development of the Hoyland West site and the delivery of a key employment site.
"The site will generate employment for local people consistent with the local plan objective to provide opportunities for the creation of new jobs.
"The jobs growth will improve the level of economic activity of the population within what remains a relatively deprived area.
"As there are strong links between economic inactivity and health and wellbeing, the proposal will provide social as well as economic benefits and cumulatively, these socio-economic benefits attract substantial weight."
It's recommended the application be granted subject to the site achieving a ten per cent net gain in biodiversity, through a Section 106 agreement for loss of amenity.