CHRISTMAS could have been a very different time for Jane Mortimer and her family after an early miracle saw her brought back to life in Barnsley Hospital's emergency department.
The 61-year-old grandmother was taken into A and E after her heart rate suddenly increased on August 13 - but moments later she would have to be resuscitated when her heart stopped for 'at least five minutes'.
Jane, a previously healthy woman, had a reaction to medication she was given, which led to a cardiac arrest.
She said she felt an intense pain in her chest, couldn't breathe, and then it was 'like someone turning a computer off'.
"They asked if I was all right with penicillin, and I said I'd been taking it all my life," she said.
"I think it was about 12 seconds, and then I was dead. I can remember desperately trying to get my breath, and then I knew I was in trouble.
"The pain was awful. A pain in my chest, and then I couldn't breathe.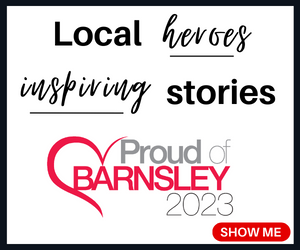 "They said I was dead at least five minutes."
Jane's daughter Sarah Scholey, 31, brought her to the hospital.
"It was instant. I went for the nurse because her eyes went funny, came back and she was out cold," said Sarah.
"I remember it clear as day, we went to A and E, she had a heart trace done, and then they put us in this little room with two chairs.
"As soon as the IV was up and the nurse left, something immediately went wrong.
"I ran after the nurse.
"I went back in the room and my mum was sat there saying 'can't& breathe'. And then she shook a couple of times, went purple and was out cold on the floor."
Jane woke up surrounded by a team led by consultant Dr Elizabeth Docherty - who performed CPR - desperately trying to save her life.
She said: "I woke up and I said 'can I have a can of Coke please?'
"I was thirsty and my chest hurt as they broke my ribs when CPR was being performed. And then I heard someone saying, 'oh, I've found another pulse'.
"They were jabbing me with adrenaline every minute to keep me alive.
"I don't think I realised how sick I was. For weeks after, they'd gave me morphine and all sorts for my ribs."
The event led to a 13-day hospital stay - from four days in intensive care, to coronary care - and while Jane is still on the road to recovery, she was able to return to thank the staff that saved her life.
"Because of what they've done, I will see my grandkids grow up now," she said.
"I have had a lot of miracles in my life. A few people have said did you see flashing lights, or did you meet God, but it was like someone turning a computer off.
"I have been so lucky.
"There was many a time I didn't think I was going to get better.
"I'd like to thank staff in intensive care, and coronary care, everyone in A and E - especially Dr Docherty.
"It's important that we say thank you. They don't get enough praise.
"They saved my life."
Despite having heart problems that may be fixed with a pacemaker, Jane's hoping to return to Sainsbury's at Trinity Walk, Wakefield, where she's worked on the checkouts for 20 years.
She said she usually does Christmas dinner - but is taking a well-earned break and will be spending the festive period seeing her two daughters, two sons and ten grandchildren.
Dr Docherty said Jane had the 'most serious allergic reaction' she'd ever treated.
"Fortunately the team were able to give her life-saving treatment straight away," she added. "Thanks to an amazing team effort from the doctors, nurses, health care assistants and porters we were able to save her life.
"We were all so delighted and relieved to hear that she has made such a good recovery."
Emergency consultant Dr Asim Salim said: "In A and E, we see them for maybe an hour or two.
"Usually we don't see patients again. We hope that they don't come back.
"We usually don't have much time to think, especially when someone is unconscious or not breathing.
"With experience and training we pick up several things, and then with minimal thinking - we have only a few seconds - we take action."