A FIRST-TIME author has taken a trip back in time to his youth to publish his first collection of short stories.
Ronnie Steele, 67, is a well-known face around the town centre.
Part of the Kes Group, Ronnie helped to get the Barry Hines tribute statue made and installed outside the Alhambra.
Himself a former pupil of Hines, Ronnie began writing short stories over lockdown in a bid to reminisce about his 'legendary' teacher.
"It all started because I was thinking about the time before Barry was famous," said Ronnie, of Broadway.
"Before he wrote Kes he was my English teacher and I have a lot of memories of him and Brian Glover from school.
"I just wanted to show what a fantastic educator he was and how he has inspired me throughout my life."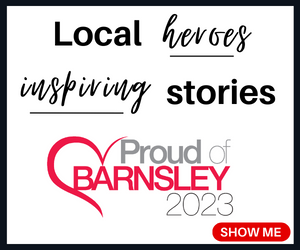 Ronnie cites Barry as his 'hero' and soon began posting his short stories onto social media - to a great success.
"I didn't think about writing a book straight away," added Ronnie. "I would just write some stories and post them online and people would tell me to put them together in a book so I looked into it and here we are."
Ronnie put together his book - Build it for Barry - which is comprised of 26 short stories.
He self-published the book which was officially released last week.
"I'm really proud of the book," added Ronnie. "I never thought I could write a book but I did it.
"All the stories are about my life and they took me six months to put together in total.
"My main aim was that I wanted people to see how amazing Barry and Brian were and how much they inspired me when I was at school."