LOCAL residential burglaries are now higher than the national average, new figures obtained by the Chronicle have revealed.
There were 5.3 residential burglaries reported per 1,000 population in the year up to June 2021.
This compares to a national average of 3.3 in the same period, 4.4 in neighbouring West Yorkshire and 3.1 in Nottinghamshire.
A total of 245 residential burglaries occurred across Barnsley between April and June - a three-month period which accounted for most of the break-ins - and a total of 670 patrol hours have been carried out since.
More than 260 convicted criminals' curfews have been checked, and 2,700 so-called 'cocoon visits' - door-knocking on neighbouring properties where a burglary has previously occurred - have take place.
Police at Barnsley's neighbourhood policing hubs have vowed to continue schemes such as the '12 Streets' initiative, which saw officers work alongside, local Neighbourhood Watch groups and council staff to identity 12 of the worst-hit areas to provide more high-visibility presence.
A report to South Yorkshire Police said that officers have been 'focusing specifically' on tackling residential burglary in line with residents' requests.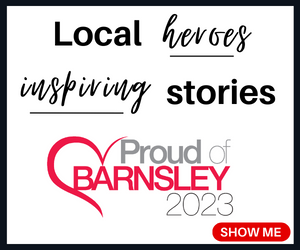 It said: "The district now has an overarching strategic burglary problem-solving plan in place, within which there is prevention, intelligence, enforcement and reassurance plans.
"As part of the prevention plan, Barnsley launched the '12 Streets' initiative in June and this will run throughout December and the Christmas period.
"Our award from the government to tackle burglary was the third highest nationally.
"There are three themes to the investment: more CCTV, more automatic number plate recognition (ANPR) cameras and more resources to protect homes with forensic marking solutions.
"A total award of £418,000 was made, which will be used to purchase a network of 20 additional ANPR cameras across the 'Dearne triangle'.
"These cameras are ordered and awaited."
Dr Alan Billings, South Yorkshire Police and Crime Commissioner, expressed his concerns over the rates.
He added: "I have said to the police that I want to see them make burglary one of their top priorities.
"We have to get on top of it and each month when I ask the district commanders to report to me on how their officers are performing, I ask them to talk about what they are doing to combat burglary.
"I am pleased to say that Barnsley officers are being very active.
"There's lots and lots of work going on to tackle this issue."