A WOMAN who has dedicated more than half her life to her community has been praised for her dedication.
Pat Padgett is a well-known face around Athersley for her work as a Girl Guide leader as well as her role within St Helen's Church.
Pat, 71, said: "I joined the Girl Guides when I was 12 years old because at the time there wasn't really much so I joined and fell in love with it.
"I became a leader shortly before my 18th birthday in 1968 and here I am, more than 50 years later.
"The thing I loved about it when I was younger was that it was very faith-based - it isn't really so much now, but the core values are the same.
"For me though, I enjoyed the faith aspect and I think it has really shaped me into the woman I have become.
"The core values have really stuck with me and I think of them every day.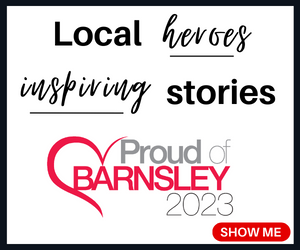 "I wanted to be like my Girl Guide leader who taught me lots of things."
Throughout her long career, Pat has enjoyed trips across the globe - from Switzerland, to tea with Royals.
"I have had so many life experiences that I wouldn't have had unless I had joined," added Pat.
"One of the memories that stands out is the Royal Garden Party which was really fun, and I also went to a Commonwealth service at St Paul's.
"I really credit the Girl Guides with a lot and I thoroughly enjoy being a leader."
Janet Cain, South Yorkshire County Commissioner, added: "Pat is a leader with 5th Barnsley Guides in Barnsley Central Division and has held many roles over the years including division and county commissioner, trainer and training co-ordinator, mentor and chair of the Hesley Wood Guide House Committee.
"Pat is committed to the ethos and values and goes out of her way to make sure everything she takes on actually comes to fruition.
"She has left, and continues to add to, a lasting legacy in South Yorkshire and I don't know where we would be without her.
"Pat has over 50 of years of service and was recently presented with a Laurel Award. This is presented for an outstanding contribution which Pat has certainly made.
"It has been commented that Pat is like a stick of Blackpool rock, cut her open and you will find 'Girl Guiding' written all the way through her."
It's not just the guides that Pat has devoted her time to - throughout her life, she has been a pillar in the Athersley community.
She has volunteered at St Helen's Church, chaired the community group Athersley Cares for more than 20 years. and acted as the Barnsley commissioner for Girl Guides.
"You can't spell Athersley without Pat," said Father Peter Needham of St Helen's Church. "Everything she does is motivated by her faith.
"I have known her for many years but only recently worked closely with her as she is the treasurer of the church.
"You could not wish for a better treasurer, she is loyal, dependable, and theoroughly good at what she does - she never stops.
"I have a lot of admiration for her, she is a shining star and she deserves all the praise she receives."
Pat was the recipient of the Volunteer of the Year award at this year's Proud of Barnsley awards.