HUNDREDS of Barnsley Hospital workers face the stark prospect of losing their jobs in the new year due to hesitation over having the Covid-19 vaccine - despite the ongoing pandemic and rising admissions due to the Omicron variant rapidly taking hold.
Bosses have vowed to allay workers' concerns over receiving their jabs after the government pressed ahead with new guidelines to make vaccines mandatory for all NHS employees by April.
Leaders at the Gawber facility announced they plan to persuade staff through one-to-one conversations to get vaccinated before it becomes compulsory.
Its ruling trust members believe up to 300 of 4,000 staff members have not been vaccinated, sparking fears of job losses at the venue.
It comes after Health Secretary Sajid Javid said last month that all those working in the NHS - and social care settings - must 'avoid preventable harm to protect patients' by having compulsory vaccines.
Staff working in the adult social care sector are already required to have had two doses of the vaccine to work in care homes in England regulated by the Care Quality Commission, unless they are exempt.
The hospital's chief executive, Dr Richard Jenkins, said: "The government announced the intention for frontline NHS workers to have received two doses of the Covid-19 vaccination by April 2022.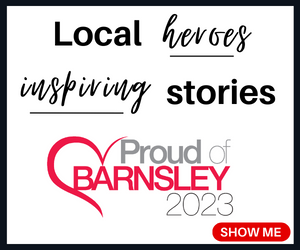 "We will hopefully allay any fears they may have about the vaccine, and support them to get vaccinated by the cut-off date.
"We've looked at doctors in particular, and out of the 534 doctors, there's only 27 now that we don't know their status.
"The trust is currently undertaking work to determine the work required to deliver this within the timeframe.
"Support will be put in place to enable others to receive the vaccine."
According to a hospital report, more than 82 per cent of Barnsley's population have received their first jab, 75.4 per cent have had both, and 68 per cent of those eligible have had their booster.
Dr Jenkins added: "The number of Covid-19 positive hospital inpatients has gradually declined over recent weeks to levels between 40 and 50, from a peak of 84 last month, however in the Barnsley community, case numbers remain high.
"It has been reported that Barnsley has had the highest death rate from Covid-19 in the country with public health figures linking this to the levels of underlying deprivation and higher rates of pre-existing poor health in the local population.
"This is consistent with the experience of our staff over the last 18 months during which, at times, we have had the highest levels of Covid-19 patients in hospital seen nationally.
"Despite this challenge, our position in improving long waiting times for treatment or diagnosis benchmark well with local and national peers but more work is ongoing with South Yorkshire partners to make more progress."
Wentworth and Dearne MP John Healey said he would 'prefer' all frontline NHS staff to agree to being vaccinated willingly.
"This is a difficult question and while vaccination will not eliminate all transmission, it will reduce the risk and protect both patients and staff from severe disease," added Mr Healey.
"There is a precedent for requiring certain NHS staff to be vaccinated, for example against hepatitis and given the evidence that Covid vaccination reduces transmission and therefore the risk to patients being treated in the NHS, I think it is reasonable to ask those looking after our loved ones to take every possible step to prevent the virus being passed on.
"The NHS has been suffering from a staffing shortage and record waiting lists since well before the pandemic."
Trade union Unite - which represents hospital workers from Barnsley - believe the mandatory stance will 'exacerbate' a recruitment crisis in the NHS.
A spokesperson said: "It has been Unite's long-standing position that we don't support mandatory vaccination for NHS staff or those working in social care - we believe that a campaign of persuasion of the benefits of the Covid vaccination is the best way to achieve maximum coverage.
"The NHS is already seeing a severe recruitment and retention crisis and imposing a regime of mandatory vaccination will just exacerbate this crisis.
"Infection in hospitals and community health settings have also been caused by poor procedures, lack of one-way systems and insufficient supply of the PPE required.
"Compulsion is a bad way to achieve a response, will lead to increased resistance, a worsening staffing crisis and is embroiled with issues such as equalities, human rights, privacy and ethical breaches.
"We also have reservations about reliance on the vaccine to prevent infection - not enough is known about this or other aspects of the vaccines such as duration of protection, timing of boosters and how vaccines will fare against variants that are constantly evolving."