AMERICAN chain restaurant TGI Fridays has pledged its support to the town centre's Glass Works regeneration scheme by agreeing to take up a store in the complex.
A notice of application for a new premises licence was submitted this week which would allow the business to operate from 11am until midnight.
If approved by Barnsley Council's licensing board - and subsequent consent is given by its planning department - it will occupy a unit neighbouring the newly-opened Superbowl UK.
Shoppers can have their say about the licence application by contacting the council before January 19.
Council leader Sir Steve Houghton told the Chronicle that Barnsley shoppers can expect several 'big-name' additions to follow suit in the coming weeks.
He added: "It's an exciting time for Barnsley and it's great that established businesses are setting up in the Glass Works.
"Its success so far is clear for all to see and we look forward to welcoming more as we head towards completion in 2021."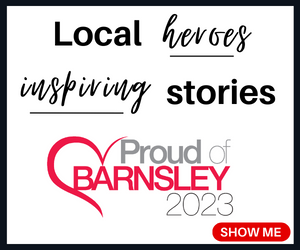 TGI Fridays will join other venues such as Nando's, Starbucks, TX Maxx, USC, JD Sports, Next, Sports Direct, Deichmann, Game, Cineworld and Flannels at the £200m Glass Works.
The retail and leisure hub will deliver an estimated 1,100 jobs to the people of Barnsley by 2025, and is set to be completed by September.
Alex Hyams, the leasing manager for Queensberry - the firm behind the regeneration - said: "We're looking forward to bringing in more new occupiers as we approach opening next year and we'll be working closely with Barnsley Council to achieve this."
It remains one of a handful of leisure and shopping destinations under construction in the country and Barnsley Central MP Dan Jarvis said the complex will pull in shoppers from further afield.
"It will be a huge draw for not only residents but also those from neighbouring towns and cities," Dan added.
"For too long Barnsley's town centre has lagged behind its neighbours' offerings, but that won't be the case."