A WOMAN tragically died in a house fire on Boxing Day morning - while her husband was pulled from the flames by two brave neighbours.
Pensioner Shirley Miller died after becoming trapped in her bedroom on Lansdowne Close, Thurnscoe, but neighbours managed to rescue her husband, Keith, from the home.
The couple's neighbour, Matthew Marsh, 31, told the Chronicle he heard the fire alarm and it was his 'animal instinct' to head into the house in a rescue attempt - despite him suffering from a serious lung condition - where he was joined by another brave neighbour.
"It was my instinct to go and help," he said.
"I've known them for six years now and we had a nice relationship - I just didn't give it a second thought, I broke straight in.
"The firefighters couldn't believe I'd managed to smash the conservatory glass to get inside the house.
"I used a brick and not only smashed the outside but it went right through and smashed the inside window too - it must have been the adrenaline."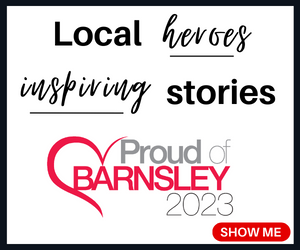 Firefighters were called to the property at 9.20am and found Shirley - believed to be in her 70s - trapped inside what they described as a 'fully developed bedroom fire'.
"It was just absolutely awful," Matthew added.
"I haven't slept properly since that morning and my dogs have been looking out of the window for Shirley and Keith coming in and out of the house, because they're used to watching them.
"I think I must have a curse because this is also the second time in my life that I've rescued someone from a house fire.
"I'm now having counselling because of what happened, it's affected my mental health quite badly."
Another neighbour, John Hollinshead, 68, saw the fire from his home security video system and sprang into action when he realised how serious the situation was.
"I heard a young lad run out and say someone was trapped upstairs. I didn't realise how bad it was. I felt awful because my initial thoughts were just that there was a building on fire when I saw the flames coming out of the window - realising that someone's life was in danger was a big shock."
A South Yorkshire Fire and Rescue spokesperson confirmed Keith was taken to hospital after the incident, while Shirley's death is not believed to be suspicious.
They said: "Despite the best efforts of crews to extinguish the fire and rescue the casualty, she was pronounced dead at the scene.
"Fire and police investigators are currently working to establish the cause of the fire but it is not thought to be suspicious.
"Our thoughts are with the woman's family and friends at this very sad time."