GROWING waiting lists for breast cancer referrals to Barnsley Hospital have been put down not only to doctors' reputation locally, but greater awareness due to the death of popstar Sarah Harding.
The Chronicle understands cancer experts at the hospital have put a backlog of patients not being seen within the two-week benchmark - figures of which are at their lowest in more than two years - down to the former Girls Aloud member who died from breast cancer in September.
It's believed the 39-year-old's death directly contributed to a rise in numbers of women seeking support or reassurance through a screening.
The latest NHS figures show that the following month, 97 patients were seen by consultants for breast symptoms when cancer was not initially suspected - 63 of which, or 64.9 per cent, were within two weeks of their referral.
That's the lowest proportion since July 2019, when 58.6 per cent of 133 people were seen within the two-week target.
NHS standards are that 93 per cent of referrals make it to the first consultant appointment within a fortnight.
A spokesperson for Barnsley Hospital told the Chronicle the hospital, like many regional NHS trusts, struggled with growing numbers of enquiries - but was also the first choice for many who lived within several catchment areas.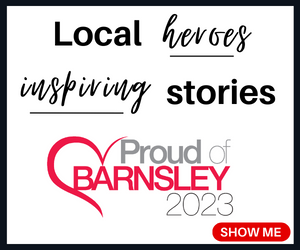 "We have seen an increase in demand over the past few months," they said.
"Sarah Harding's passing led to a rise in referrals and with regional partners also struggling to offer appointments within 14 days we have a lot of 'border' patients choosing Barnsley, not only because of location but reputation.
"For October, whilst we did not achieve the 14-day standard, we did achieve the 'faster diagnosis standard' - 98 per cent of patients through the service were given a diagnosis or the all-clear within 28 days from referral."
The target for 'faster diagnosis' is that at least 75 per cent of people referred get a timely and early diagnosis, and is a new standard aimed at reducing anxiety among patients and improving consistency of care.
In 2019/20, all patients also had their planned treatment within 31 days of diagnosis.
"The trust is investing in radiology support to the service to improve the two-week wait performance in the coming months but we remain assured that patients are diagnosed within 28 days of referral," added the spokesperson.
Breast screening services for all women at Barnsley Hospital had to pause for six months - between March and September of last year - with a report this summer saying there was a 'significant backlog' to clear.
Since September, the percentage of patients with symptoms seen by a consultant within two weeks has largely stayed above 90 per cent, apart from a dip from April to August - where, in May, it dropped to 70.9 per cent of 79 patients.
The rate of suspected cancer cases seen by a consultant within two weeks of GPs' referrals has met the 93 per cent target 16 times since November 2019, and as of October was 90 per cent of 822 patients.
There were 76 people who received first treatment for cancer in October, 72 of which - 94.7 per cent - were within a month from the decision to treat.
The operational standard is 96 per cent, which Barnsley Hospital has missed three times in the last two years - in March this year, and March and May last year.