A BARNSLEY MP has thrown her support behind work being carried out every day in the town over the festive period to reduce rising levels of homelessness.
Barnsley East MP, Stephanie Peacock, has highlighted the joint work carried out by the Barnsley Homeless Alliance.
As temperatures continue to drop, teams have been out early in the morning and at night to try and ensure no one in the borough is sleeping rough.
The MP praised the initiative - which has been backed by Barnsley Council - and called on the community to help where they can by directing rough sleepers to the housing options team at the Civic on Eldon Street between 10am and 3pm on weekdays.
She said: "If you see someone in Barnsley rough sleeping, please do what you can to point them towards help.
"For urgent medical help, always call 999, but for general help, please follow guidance from the council.
"Together, we can make sure no one has to spend the night in the cold this winter."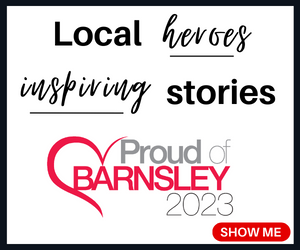 Local authorities have a statutory need to provide prevention or relief duties to prevent people from being left on the street, or find an alternative if that's not possible, respectively, through the Homelessness Reduction Act.
There is currently a five-band system in place for tackling homelessness, with band one allocated for those most urgently in need.
But a decision to be discussed by cabinet members in January could see rough sleepers fast-tracked after reports of homelessness increased from 167 between April and June to 309 in the second quarter of this financial year.
A council spokesperson said: "This is probably down to a number of factors.
"A new policy will be produced next year and will be subject to a full consultation process before its planned adoption in autumn 2022.
"In advance of this, we are proposing a few changes to how we prioritise our housing waiting list in relation to our duty to prevent homelessness in the borough."
At the start of lockdown last March, the eviction ban was introduced which extended the notice period for evictions from two to three months with the government able to add a further three months if necessary.
The legislation did not stop landlords serving eviction notices on tenants - something which has happened locally - leading the town's MPs to appeal to the government to bring in urgent measures.
The government's ban on landlords taking action on tenants ended in the summer, leading to fears over spiralling cases which could see the borough 'sleep-walking into a homelessness crisis'.
Dan Jarvis, MP for Barnsley Central, told the Chronicle: "At the start of the pandemic, the government pledged that no-one should lose their home because of it.
"They should honour that commitment until the pandemic is fully over.
"This decision risks sleep-walking into a homelessness crisis, unless we see decisive action.
"The government should bring forward emergency legislation that would end 'no-fault evictions' as a matter of urgency."
For an emergency team out of hours, members of the public can also call 01226 773870.