UNCONTROLLABLE dogs - blamed for terrorising a village for more than a year - viciously attacked another defenceless animal last week.
Several husky-type dogs have been roaming the streets of Brierley for well over a year according to locals, and they've been attacking and killing a number of animals in their path.
In their 'reign of terror' they've killed dogs, cats, rabbits and sheep - and it's left residents in the area fearing for children's safety.
Last week, 43-year-old Lynette Liversidge's goat enclosure was targeted by the two dogs and one managed to break in.
Luckily, she was still awake when she heard the commotion and so was able to get to the dogs before they could cause fatal damage to her animals - though one still managed to take a 'chunk' out.
"I heard a noise in my garden a few nights ago and when I went out to check what it was I saw one of the dogs inside the enclosure and one outside - I still don't understand how it got in," she said.
"The dog took a chunk out of her side and she's a right mess.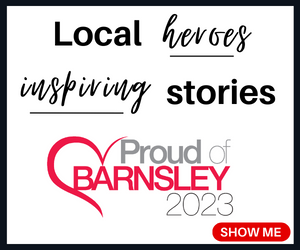 "I managed to get the dog out of the enclosure but it was absolutely terrifying."
Lynette, who also has two small dogs, says she's now scared to let them into the garden in fear of the vicious beasts returning - and she thinks they probably will.
"I've not slept the last few nights because I've been watching the goat enclosure in fear because I'm terrified to let them out," she added.
"I'm even scared to let my own two small dogs out into the garden.
"I'm really lucky I got out because she could have died - it's a real problem in the area."
A public space protection order (PSPO) is now in place after senior councillors approved the plans in February and it's led to tougher measures for irresponsible dog owners.
Such orders are designed to clamp down on specific antisocial behaviour, such as allowing local authorities to require dogs to be kept on leads in certain areas.
South Yorkshire Police also reopened an investigation to find the killer dogs in November after 'new lines of enquiry' were received.
They're asking for residents with any information on the animals to contact their local neighbourhood policing teams or through 101 with the investigation number 14/143817/21.
However 57-year-old Judith Walker, whose sheep was killed by the dogs, feels more still needs to be done to stop the attacks continuing.
"We just don't seem to be getting anywhere with it," she said.
"It's been going on for more than a year and it's no secret that this is happening.
"The police and council just keep sweeping it under the carpet as if it's not happening are they waiting for a child to be savaged?"