CORONAVIRUS almost completely shut down the entertainment industry last year but the director of a long-established Barnsley business has been bowled over by the support she's received.
Nicola Craggs and her family have owned Barnsley Bowl, based on Carlton Road, for the last 16 years but she admits the last year has been hardest time the leisure venue has faced.
But since the industry was allowed to reopen back in May, Nicola has praised the Barnsley public ten-fold - and they're even selling out the venue weeks in advance.
"This year we reopened in May and it's been really successful and really well received," she added.
"Our customers have been keen to get out back out and it's been positive so far.
"We've been so busy and we've just had a fantastic weekend - we're even sold out for New Year's Eve and pretty much sold out all the way through."
The safety precautions the venue boasts are among the best in the town and include a £45,000 ventilation system, as well as a number of other stringent measures introduced to keep their customer base safe.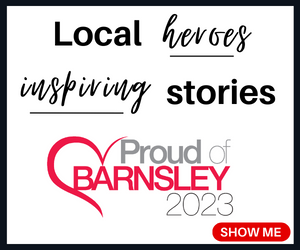 "We've gone through it with the local authority and we have our signs up," she said.
"It's literally down to the general public at the end of the day and it's not been a problem at all.
"We have hand sanitisers around and there's regular cleaning going on.
"Bowling balls are getting cleaned throughout the day and we still have plastic sheets up to protect both our customers and our staff.
"We've got a £45,000 ventilation system which is always on and it's regularly checked - that's a huge positive."
Last year when the town was placed into tier three restrictions - Nicola slammed the government for not supporting the industry more, and she's hoping that in 2022 they'll remain open throughout the year.
"I can only hope that we don't have to close and there's no further restrictions put in place," Nicola added.
"Obviously I want to ensure the safety of our customers and staff but at the same time if there are further restrictions and we don't have any financial support then it will become untenable for us.
"I'm just hoping for a better 2022 in terms of Covid."
Nicola believes there's a place for everyone at the venue and she has praised the extraordinary work of the staff who are 'paramount' to the businesses success.
"We've not made a single redundancy throughout the pandemic so all of our staff have been kept on," she said.
"The staff here have been absolutely tremendous - they've gone about and beyond in very difficult situations.
"Adults are able to sit in the bar and because we are a large venue we have space for large groups - we've even had to turn some people away because of how busy we are.
"It will always be paramount to keep the staff and customers safe whilst they're having a good time and I really hope we did that this year."