SCHOOLCHILDREN returned to class this week after the Christmas break but they're now required to wear a face mask while in the classroom - and a Barnsley MP has hit out against the new rules.
Coronavirus rates have rocketed in the town in the past few weeks following the outbreak of the Omicron variant - and infection rates in school-aged children have followed suit.
The 15 to 19-year-old demographic, many of whom are still at sixth form and college, has seen a dramatic increase from December 1 to the most recent figures - 342.2 per 100,000 to 1,702.9 per 100,000 people, almost a 400 per cent increase.
Infection rates have also risen in the ten to 14-year-old age range and, with the testing of more kids as they go back to school, it's highly likely these numbers will rise once again.
Miriam Cates, Conservative MP for Penistone and Stocksbridge, has long been a campaigner against the mass testing of children and, now the new measures have been introduced, she has hit out against 'forcing' children to wear masks.
"I'm relieved that schools remain open, and I know how hard Nadhim Zahawi, the Education Secretary, has worked to make this happen," she added.
"But it's very disappointing that we are again forcing children to wear masks for hours at a time, with no clear evidence of the benefits and no understanding of the harms.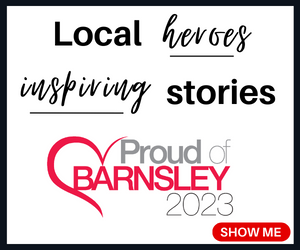 "We must allow our children's education to return to normal and the only way to do this is to stop the testing and isolation of millions of healthy children every week," she added.
"We know that Omicron is not dangerous to children so, just like with ordinary colds or coughs, we should be making sure that every child who is well enough to be in school is in the classroom learning."
All students at Barnsley College have been told they 'must wear' face masks when on site in any space, unless they are exempt.
A spokesperson added: "Exemption must be demonstrated by wearing a sunflower lanyard.
"If a student requires a sunflower lanyard, they can request these from the college reception.
"Face masks and visors keep all of our students, staff and visitors safe, and these rules must be followed at all times.
"Students must also be taking an at-home lateral flow test, returning a negative result, before returning to college for their first class."