A MAJOR gyratory scheme on the outskirts of the town centre is now in use.
The one-way scheme at Dodworth, on the former Penny Pie Park, has seen several alterations to road layouts ahead of the scheme's full completion in March.
Work has gone on through several nights this week on Pogmoor Road, which has been closed from the railway bridge up to Garden Court.
The road will now join the new gyratory from that point, with motorists wanting to access the town centre, Horizon Community College, Broadway or M1 junction required to follow the road back around onto Dodworth Road.
Dodworth Road then splits, with the right-hand road joining the gyratory through a give way and the left-hand lane carrying on to either the M1 junction or left onto Broadway.
Residents of Garden Court and neighbouring properties can access them from the gyratory, but if coming from Pogmoor Road must travel around onto Dodworth Road.
Pogmoor Road, heading towards the hospital, can be accessed from the gyratory.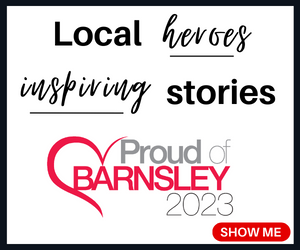 Motorists travelling from the M1 junction cannot turn right, and must follow the gyratory around to access Pogmoor Road, Horizon Community College, the town centre or Broadway.
Those travelling from Broadway can turn left as normal, and if turning right can follow the gyratory system.
Horizon Community College can be accessed from the town centre as normal, but there is no right turn out of the school car park.
Coun Tim Cheetham, cabinet spokesperson for place, said: ""The council would like to thank residents in advance for their patience and understanding as we approach the most complex and final phases of works.
"We look forward to the completion of the project, which is vital to support our future business and housing growth plans, and improve access to our new town centre."