A PROHIBITION order which forbids begging and bans those found doing so from entering the town centre is pushing offenders out into other areas of Barnsley, police have admitted.
According to a report, a collaboration between police officers and Barnsley Council via the town centre's public space protection order (PSPO) has significantly reduced incidents on streets such as Market Hill, Cheapside and Eldon Street.
Individuals known to the police for begging - a total of 150 people at its height - were identified but it's believed just 15 repeat offenders are continuing to flout the order which has been in place since 2016.
However, police admitted this week that 'more needs to be done' to tackle rising reports in neighbouring wards and heavily populated shopping areas - such as Wombwell, Cudworth, Royston and Hoyland - where beggars have been pushed out to.
Chief Superintendent James Abdy said: "Concerns have been raised by members of the public and retail managers about beggars being displaced from Barnsley town centre to outlying areas.
"Work has taken place in the town centre, and this has caused some displacement.
"The partnership has reduced the number down from 150 to 15 but there is still more to do.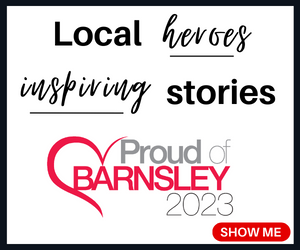 "I've met with retailers and Dan Jarvis, MP for Barnsley Central, to look at this and plans are being developed to mitigate any displacement.
"This is an important issue for Barnsley and the partnership."
A decision whether to extend or amend the PSPO was opened to public scrutiny and is due to be discussed by cabinet members next month.
The PSPO initially covered the town centre and some residential streets, but was later scaled back to just the town centre, and has been in place since 2016.
It was introduced with 'overwhelming support' after a spate of issues, and gives police and council officials powers to deal with low-level antisocial behaviour that's deemed detrimental to quality of life - typically through warnings and dispersal orders.
Known offenders have also been issued with court orders to stop them going into the town centre, with prosecution a possibility if they are found to be breaching terms.
Superintendent Paul Ferguson called the PSPO a 'real benefit' to the town, but calls have been made to implement 'miniature versions' for other areas to combat begging across the borough.
"It enables the local authority and the police to jointly use the powers available under the order whenever the behaviour of a few people detract from the positive experience of many when they come into the town centre," he said.
"Barnsley town centre is a great place to shop, socialise and visit.
"The PSPO helps us to support the town's businesses and its visitors.
"Without our PSPO, we would have less means to address the offending behaviours of the minority."
A council spokesperson added: "PSPOs are used to regulate activities in public places.
"They give local councils and police additional powers to tackle antisocial behaviour, but they're not a tool to use to punish people and we'll always strive to offer appropriate help and support to the most vulnerable people in Barnsley.
"Feedback from the consultation will be analysed and used to inform the decision about how to progress the PSPO and make sure it is fit for purpose for the years to come."