FLOOD-RAVAGED communities which were submerged following a 'once-in-a-century' deluge of rainfall which burst the banks of two Barnsley rivers will finally receive better protection - after leaders came together to form a long-awaited prevention plan.
Launched today by Barnsley Central MP and South Yorkshire Mayor Dan Jarvis, the scheme - Connected By Water - involves Barnsley Council, Yorkshire Water and the Environment Agency.
The Chronicle can reveal work totalling £17.2m on so-called 'shovel-ready' projects will begin in the coming months across the borough, which will protect an estimated 2,000 homes and dozens of businesses.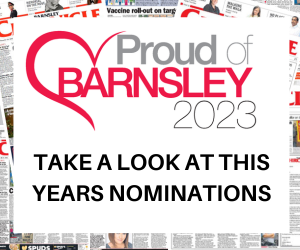 Flood prevention on Lang Avenue in Lundwood - where some residents were unable to return home for more than a year - will kick-off, while culvert replacements on Birthwaite Hill in Darton and Bulling Dyke at Low Valley, and riverbank strengthening on Netherwood Road in Wombwell will also be prioritised.
Embankment repairs at Worsbrough and Elsecar reservoirs, the creation of a flood plain at Smithies, sewer work at Great Houghton, and river dredging on the Dearne on Church Street, Darton, will follow, before a Barnsley-wide culvert condition probe begins in 2024.
After two years in the making, Dan told the Chronicle the plan was a 'huge step forward' which will provide reassurance to worried residents whose homes have been hit or at risk.
"After the devastating floods I fought for government funding to protect us from a repeat of the scenes, securing money which has helped towards the launch of the flood catchment plan to protect the region," he added.
"This will continue to evolve based on what we learn over the coming months and years, but it will always ensure that we protect homes and businesses from the devastating impact of flooding.
"A key part of this is using natural solutions to cut flood risk, like tree-planting and land management, because it doesn't just tackle flooding, it helps with nature recovery and gets us closer to our target of net zero carbon emissions by 2040 at the latest.
"Climate change is leading to increased rainfall which hugely increases flood risks, but by introducing nature-based solutions to the mix we can break the cycle."
It comes after floods affected more than 100 homes and businesses along the River Dearne and Dove in areas such as Darton, Low Valley, Wombwell and Lundwood in November 2019 and February 2020.
Met Office figures revealed the three-month period was the wettest since 1891 - Barnsley had more than double its average winter rainfall in 2019/2020 at 425.4mm - which sparked the plan to be formed alongside neighbouring councils in Doncaster, Rotherham and Sheffield.
Emma Howard-Boyd, chair of the Environment Agency, added:
"I spoke to farmers and communities whose lives had been turned upside down by the floods in 2019 and 2020.
"For every £1 spent on flood protection, we avoid around £5 in property damages.
"As climate shocks accelerate, the Connected By Water plan will help secure investment to better protect thousands of properties and key economic and transport infrastructure.
"Nature-based solutions are also an important element of the plan and will help reduce flood risk, enhance water quality and support nature recovery."