CONTROVERSIAL plans to relocate a historic sports ground - despite campaigners battling to save it - are set to be rubber-stamped by ruling cabinet members next week.
As part of Barnsley Council's Hoyland West masterplan - where delivery firm Hermes' so-called 'mega hub' is being built - Rockingham Sports Ground will move to Parkside.
An agreement was made with the Fitzwilliam Trust Corporation - which is the holder of the covenant on the site - that the land, where the sports facility is currently situated, could be purchased.
According to a cabinet report which was revealed this week, £1.16m will be spent on the development of the new facility, while an estimated £700,000 will also be needed to fund an artificial grass pitch.
It said: "Rockingham Sports Ground is currently held under a lease by the Forge Community Partnership for a term of 25 years from April 2010.
"It is a substantial, historic, formal recreation ground which hosts a variety of sporting and community uses including football, cricket and archery.
"In recognition of this, the council's local plan (which sets out future development up to 2033) requires that a replacement pitch and facilities must be provided elsewhere in Hoyland and made available for use before development on the existing sports ground site commences.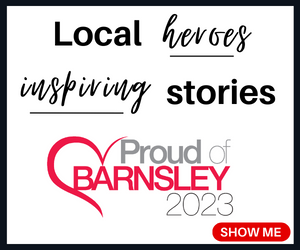 "All of the users and the sporting activities will therefore need to be relocated and rehoused on alternative sites within the Hoyland area.
"The new building will allow a wider use by the community as it will not have the design and size limitations of the current building.
"The proposals are in line with the council's overarching approach to the wider economic growth strategy at M1 junction 36 and the proposed scheme aligns with the masterplan for the area.
"Long-term, this will provide a much-improved facility and a better recreational offer for the community."
"A new sport facility will allow local people to access sporting provision, in particular football and archery.
"In addition, the building will be developed as a community hub where health initiatives, community programmes and other services can be delivered from.
"Discussions are currently taking place with interested parties to use the facility for women's and girls' football at a regional and national level."
Hoyland West is considered to be one of the local plan's largest employment allocations, with the site at full capacity expected to yield more than 3,000 jobs.
Mark Goodison is the founder of the group 'Save Hoyland' - a band of more than 3,000 residents against what they say is the destruction of the area.
"I don't see why developers are coming into areas like this and ripping them up and making them bigger," he said.
"The idea to increase the rate of development is disgusting and unacceptable, and the sheer disbelief that not one but two massive developments at both north and west ends of Hoyland have been proposed, literally destroying our entire village countryside and ecosystems.
"We do not want this and we will fight to stop it all costs."