CONCERNED councillors grilled police and local authority bosses and said more needs to be done to stamp out knife crime in Barnsley's schools in the wake of the stabbing of a 15-year-old boy.
Cudworth Coun Charlie Wraith told Tuesday's meeting of the overview and scrutiny committee - which centred on violent crime in the borough - he wanted to see more intervention work done at the earliest opportunity in primary schools.
He and Stairfoot Coun Karen Dyson - who said she had heard of knife-carrying students at Barnsley Academy - urged for more action.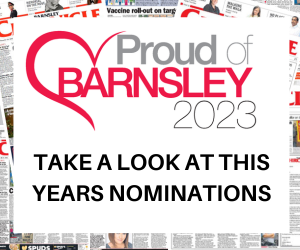 Coun Wraith said: "I know there's not much we can do in academies, we've got to tread lightly, we're not responsible for them.
"I'd like to see you in right from primary, through every school in Barnsley.
"We had that horrific incident in Carlton - what do you do when things like that happen?"
Superintendent Paul Ferguson said police are taking an 'incremental approach' from primary schools upwards, including sending armed officers to give talks to students.
"In primary schools it's PCSO-led interactions, more engaging and persuasion," he said.
"As children get older, the risks can become greater, so we take a more targeted approach - working with heads and pastoral staff to identify those young people at greatest risk so we can do something more explicit and focused.
"Some of that work is actually led by our armed officers, they will talk very directly and I think that can really resonate.
"They will talk to some of those teenagers who may be at risk of getting drawn into that way of life, about some of the very real perils and what they've seen and done."
Kyle Pickles, 17, formerly of Kirkstall Road, New Lodge, stabbed 15-year-old Loui Phillips to death on Fish Dam Lane, Carlton, on August 8 in a 'jealous rage' over a perceived relationship. In December, he was sentenced to life in prison with a minimum term of 17 years.
Chief Superintendent James Abdy, Barnsley's district commander, said officers take knife possession and use 'very seriously' but it is comparatively low in Barnsley compared to other areas.
In November, police spoke in six schools as part of Operation Sceptre, a targeted effort on knife crime.
"We actively monitor any sort of trends or patterns within that age," he said.
"And where we do, we will do targeted operations with partners around that particular problem.
"I completely agree that one of the key focuses for us, and the Violence Reduction Unit (VRU) and our neighbourhood officers, is to get in early in schools, to see what support and advice we can give to reduce that level of threat."
Aside from enforcement, the Mentors in Violence programme is meant to discourage schoolchildren, and staff, from being 'bystanders' to violence and bullying.
Ian Bailey from the South Yorkshire VRU added positives had been seen from the 'Wrong Look, Wrong Time, Wrong Place' scheme - which uses video footage of a youngster being stabbed after carrying a blade - and the 'StreetSmart' initiative aimed at improving knowledge at street level, specifically rolled out in Locke Park and Ward Green Park.
Paul Brannan, head of Safer Communities at Barnsley Council, added: "The approach we've adopted encourages us to consider more systemically what the issues are that impact violence, looking at deprivation, life opportunities, peer pressure - much more broadly than just the actual acts of violence.
"Violence is a symptom of the environment in which people live.
"We talk about plans as if they're going to deliver the day after, but some of these things are much more long-term fixes."