A BARNSLEY man who saved the lives of two young children from a house fire on Valentine's Day is hoping for a reunion with them - 50 years on.
Ernest Turner, now 91, of Park Road, was working at the old quarry pit yard in 1972 when he turned into a hero of the time, even receiving recognition from the Society for the Protection of Life from Fire.
While he was on his way to work, Ernest heard cries for help from a burning building on Church Drive in Brierley - and he says nothing has compared to the incident since that day.
He told the Chronicle: "As I walked by I could see the house was on fire - as I approached I heard the voice of a small girl cry for help.
"I reacted without hesitation and shouldered the front door two or three times - it came open and I could only just see the stairs as it was full of smoke.
"We always carried rags in our pocket so we could clean our hands at work, so I stuffed one in my mouth and went upstairs - the door to the front bedroom was at the top of the landing.
"I forced open the front windows and lowered the children to safety - I think their mother was in the house as well but it was a long time ago and I'm almost 92."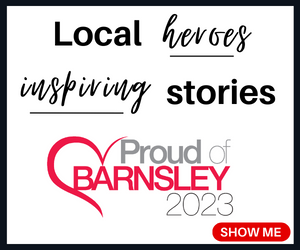 By the time Ernest was lowering the two children to safety, a large crowd had gathered outside the property - and they tried to help Ernest in his mission.
"I climbed down the front window by standing on the concrete lintel sticking out above the front door," he added.
"Afterwards I heard another child further away but by this time it was pitch black.
"I ran around the back of the house but there was no way up to the top windows - I remember telling two men to get a ladder."
He arrived at work just a few minutes after his heroic act - but he's not seen or heard anything from the family since.
But now, 50 years on, Ernest is wanting to meet the people he saved and to find out who put him forward for citation from the Society for the Protection of Life from Fire.
"I haven't ever heard from the people I helped and I think it would be nice to know the children have had a long and happy life.
"I would also like to know who put me forward for citation as I have never been told."
If you know who was involved in the fire or want to get in contact with Ernest, email jacktolson@barnsley-chronicle.co.uk, or call 734240.