A FORMER professional boxer is hoping to raise funds for the town's next generation of athletes by returning to the ring for the first time in more than a decade for 100 rounds of sparring.
Jonny Musgrave, 39, from Monk Bretton, hung up his gloves in 2011.
He now runs his own gym in the town centre, at Chesham House, and he's wanting more people to be made aware of the work they do - even if they don't want to get into the ring.
He said: "Running a gym is really hard work - there's expensive rent and no real profit.
"Some weeks are really busy and others are really quiet.
"I'll be sparring 100 rounds to raise money that we can put into the gym fund.
"You wouldn't be able to find the gym unless you were purposefully looking for it and if we can raise some money it will do some good for the community.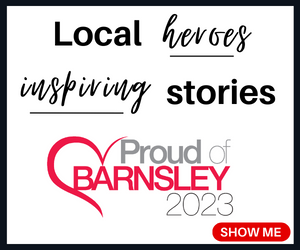 "The gym is a great place to meet and get on with people - it's great for your mental health.
"I've been in the gym preparing for it and I haven't been in the ring for 11 years - I'm 40 next year so it isn't getting any easier."
The event will take place on March 12 at 11am - and Jonny is encouraging people to head down.
"Anyone can come down and jump in," he added.
"You don't even need to box - you can come down and have a look around for a good time."
If you want to get involved or want to support Jonny, visit his Facebook page.