FORMER regulars of a pub - which has been closed for a year - have called for more effort to get their local back up and running.
The Edmunds Arms at Worsbrough has been shut due to what a spokesperson for owner Samuel Smith's Brewery said are 'staffing issues'.
Former regular, 76-year-old David Hudson, told the Chronicle he and his friends are 'disappointed' the pub has shown no signs of reopening and has been sitting stagnant for the past year.
"It was a flagship pub, it always did well," said the Balk Lane resident.
"People who live in the surrounding area are really keen for it to reopen.
"It was a proper community pub and now the locals are just really disappointed.
"I's started to look a bit dilapidated now, too - the gardens haven't been done and obviously it's just been empty all this time.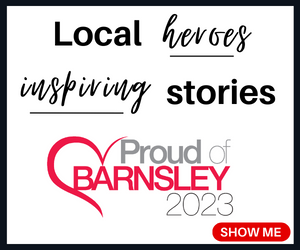 "A lot of us now get the bus and go up to Hoyland Common together, it's a shame we can't go to our old local.
"It seems a shame for Samuel Smith's to keep it and not reopen it."
A spokesperson from the brewery added: "If we had managers willing to take the job, then the pub would be open.
"We're not planning on selling the pub and will continue to wait for someone to take the management post."