INTERIOR fit-out work has started on Barnsley town centre's new Cineworld - with the film giant revealing its plan to open the 13-screen multiplex in late summer.
The venue's core structural work and external cladding was completed last year, but now work has started on the interior which includes 13 screens and more than 2,000 seats.
Cineworld is touted as the flagship signing of the £200m-plus Glass Works regeneration scheme, according to Barnsley Council, and fronts onto the new public square and is located a stone's throw from Superbowl UK and a choice of restaurants including Nando's and TGI Fridays.
Council leader Sir Steve Houghton said: "This is a very exciting time for Barnsley and we're looking to the future with great confidence.
"Since the Glass Works began its phased opening in September, there's been a hugely positive atmosphere and we've seen many people returning to the town centre for shopping and leisure. Add to this our action-packed events programme and there's never been so many reasons to enjoy a day out in the town centre.
"Like everywhere, Covid-19 has provided real challenges, but we're determined to support our retail and leisure tenants and we're confident that when this final phase is open, Barnsley will have one of the most vibrant town centres in the north of England. It is important to note that, when all of the leases currently sitting with solicitors are completed, the scheme will be 90 per cent let.
"Again, this significantly bucks the trend for schemes of this nature across the country, many of which have been badly hit by the impacts of the pandemic and is a resounding tribute to the work of the teams and our leasing agent in ensuring the scheme brings a fresh retail, leisure and hospitality offer to Barnsley."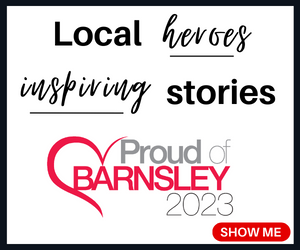 Cineworld agreed a 20-year lease for the 18,000sq ft site in 2017 but its share price dramatically fell during the height of the pandemic, which revealed a £1.3bn loss, and about 6,000 UK staff lost their jobs.
This led to rumours that Barnsley's new branch would also face the axe due to the industry's plight. However, the council revealed the Glass Works has been a resounding hit so far with about 1.6 million shoppers already visiting - and Cineworld's director of property Kevin Frost urged people to continue showing their support as the overall scheme reaches its completion.
He added: "We are delighted to now be on the ground in the Glass Works. People have really missed live movie-going, and our Barnsley complex will offer an unrivalled audience experience.
"Our amazing team of contractors are now working to create a fantastic leisure destination for Barnsley residents, visitors from all across Yorkshire and the north of England."