FEARS 'extraordinary pressure' faced due to the pandemic will exacerbate Barnsley's shocking heart-related disease statistics have been expressed by an MP - after it was revealed about 35,000 residents are living with related conditions in the town.
According to figures released by the British Heart Foundation (BHF), 55 Barnsley deaths are attributed to heart complications each month, the equivalent of someone dying every 14 hours.
Stephanie Peacock, who represents Barnsley East, has joined forces with the BHF to urge people to come forward if they experience symptoms - after she revealed 15,000 of her constituents have heart and circulatory diseases.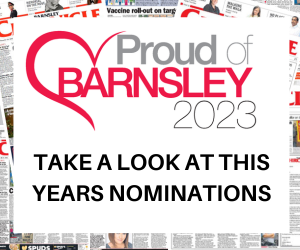 It coincides with the launch of a new NHS television campaign on Monday - Help Us Help You - which runs until the end of next month and shows a person experiencing some of the common early symptoms including chest tightness and sweating.
Recent reports of long waits for ambulances have only caused further concerns for those affected, but Ms Peacock insists that residents still reach out for medical assistance whenever they need it.
She added: "The suspension of regular check-ups - combined with potentially life-threatening delays to heart operations - have all contributed to worse physical and mental health for many heart patients, despite the unwavering efforts of the NHS.
"Though it is of course worrying to hear of disruption to ambulance services, it is absolutely vital that people in Barnsley don't put off seeking medical help when they need it.
"If you think your heart condition is getting worse, or you are experiencing symptoms of a heart attack or stroke, please do not delay in dialling 999."
More than 60 per cent of adults in Barnsley are obese or overweight, according to the BHF, with more than 40,000 having been diagnosed with high blood pressure.
Heart and circulatory diseases kill one in four residents, with data showing the average time from onset of stroke symptoms to first medical presentation for Barnsley patients is approximately 15 hours, which compares with a national and a regional average of three-and-a-half hours.
Dr Charmaine Griffiths, chief executive of the BHF, added: "Every minute counts - it's a medical emergency and immediate treatment could be the difference between life and death.
"It can be easy to dismiss early symptoms, but don't think twice about dialling 999.
"The NHS and our emergency services are there for everyone, and one quick call could save your life.
"Sadly, cardiovascular-related diseases cause a quarter of all deaths across the country and we have identified this as the single biggest area where we can save lives over the next decade.
"The faster you act, the better the chance of a full recovery."