INVESTIGATORS who probed allegations that Barnsley Council's Covid-19 marshals had photographed children playing in a park without parental consent have decided against taking action, documents have revealed.
The Local Government and Social Care Ombudsman received a complaint from a parent - referred to as Mr X in a report obtained by the Chronicle - which resulted in an incident during the first national lockdown.
The photos were of his own child and two other children, who Mr X said were 'vulnerable', and alleged the marshals' actions 'placed them in danger'.
Mr X demanded the marshals stop taking photographs, and alleged the council 'tried to threaten and coerce him to withdraw his complaint'.
The report said: "This complaint involves events that occurred during the Covid-19 pandemic.
"The government introduced a range of new and frequently updated rules and guidance during this time.
"We can consider whether the council followed the relevant legislation and guidance.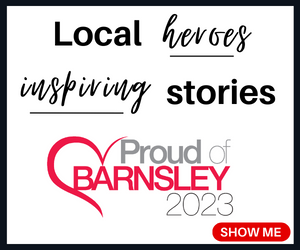 "Mr X says the marshals refused to identify themselves and provided their own views about Covid-19, including social distancing.
"Mr X says the council tried to 'threaten and coerce' him to withdraw his complaint and he was threatened with a fine.
"In its responses to Mr X's complaint, the marshals gave their first names, displayed their ID cards, and were wearing clothes which identified them as marshals.
"Marshals felt Mr X's behaviour was intimidating and this led to the them radioing for help.
"Marshals had taken photographs, but there is no law to prevent this as they had a lawful reason to attend due to a reported breach of Covid-19 regulations.
"We are satisfied the photographs would not have placed any individuals at risk, and certainly not beyond that of visiting a busy and potentially overcrowded place during a national lockdown.
"Because of Mr X's complaint, marshals were reminded to turn their body worn cameras on during any incident when they felt threatened by a member of the public.
"Concerns about data protection are best considered by the Information Commissioner's Office."
Government instructions at the time of the incident - during the first national lockdown - were not to leave home or be outside your home except when there was a reasonable excuse to do so.
Marshals - employed by the council following the pandemic's start in March 2020 - were responsible for enforcing social distancing guidelines and were permitted to take action during periods in which playgrounds were closed.
The Local Government and Social Care Ombudsman received 21 complaints regarding the council in 2020/21, down from 41 in the previous year.
Nineteen saw investigators undertake a formal study, five were upheld and three resulted in recommendations being made to the council.
Coun Alan Gardiner, cabinet spokesperson for core services, added: "As part of our commitment to putting our residents first, our teams used feedback in the past year to identify ways we can better deliver our services.
"This has been evidenced in the drop in the number of complaints made.
"Significant improvements have been made to how we handle complaints, helping to ensure faster decisions for customers.
"We are always looking for ways to improve what we do, with listening to and taking on board feedback a crucial part of making our services better.
"We want out residents' voices heard, we will work to fully understand complaints and reach a fair and swift resolution.
"Submitting feedback is the best way to let us know experiences of our services.
"Any resident wishing to compliment us or make a complaint can do so by visiting our have your say webpage."