AN ambitious bid has been launched to bring a former church back into the community's hands - but residents are now facing the significant task of raising more than £100,000 to do so.
The clock is ticking on the bid to give Pogmoor Methodist Church community asset status, but the group behind it are confident they can secure the venue's future as a focal point for locals.
The church, on Wade Street, closed in December and earlier this month was listed for sale by Smiths Chartered Surveyors for £150,000.
But residents have banded together and lodged their bid to make it an asset of community value (ACV), which will give them six months to raise the funds necessary to purchase the building, thought to date from the late 19th century.
Former councillor Dave Griffin, who formed the Love Pogmoor and Gawber group and completed the nomination alongside Warner Road resident Tom Parnham - who collected the required 21 signatures to launch a bid - said there's now a brief window during which the church is still on the market.
But once the nomination process goes through, the group will be able to delay the sale as they attempt to raise the thousands needed to put in a bid.
"We're very mindful of the enormity of the job after this - this is the first small step," said Dave, 68, of Porter Avenue, Pogmoor.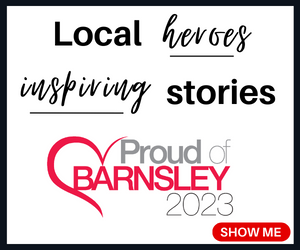 "Discussions are underway with certain people to get a feel of areas we can go to for fundraising, but they're very initial discussions.
"It's a statutory process and will take a number of weeks in which, were it to sell beforehand, that would go through."
Buildings granted ACV status are given more careful consideration in the event of planning applications to change their use, and if they're put up for sale the owner must notify the council - which gives community groups the chance to trigger a six-month moratorium on their sale.
Properties are typically made ACVs before going on the market, but Dave said there was nothing stopping the group from putting in their application.
"If we had a parish council here, they would've carried out a piece of work years ago that would've identified anything they thought had community value.
"The building is in fairly good nick and was in good use before it closed.
"I would've thought the community hall won't need a massive amount of work other than a bit of painting.
"The chapel attached could be multi-purpose.
"Gawber still has its parish community centre, but in Pogmoor I can think of four different community venues that have disappeared and for some groups it's a long walk over there.
"We've had one or two suggestions that we follow the example of local pubs which are granted community value status, and then people buy shares.
"Another way is crowdfunding. Or if somebody comes in who wants to see it continue, who has deep pockets.
"I'd also be very interested if anyone has done something like this who has experience, who might give us a hand."
Old Town Coun Clive Pickering said: "If we lose this, we don't have anything the community can gather around in that area.
"We've lost the club, we've lost the hospital social club.
"There are several sources of income stream for the future for the community to use the church on a regular basis.
"It's important we now bring in as many people from the community as possible.
"Otherwise, the area is going to lose something important."