VITAL support services - used by a growing number of Barnsley youngsters battling with their mental health - are struggling to keep up with demand, local leaders have warned.
Local rates of mental ill health in young people have been on the rise in recent years, with one in six young people aged six to 16 now estimated to have a probable mental health disorder, compared to one in nine in 2017.
Support services for these young people are struggling to keep up with demand, according to Barnsley East MP Stephanie Peacock, who has urged the government to provide more financial support.
Ms Peacock met with local charity Hey (formerly TADS) who, despite their tireless work delivering vital support, have reported facing real challenges amid a lack of funding.
As a result, the MP has called on the government to provide additional support for young people, including placing specialist support in every school.
"Charities like Hey do an amazing job providing support to young people locally through workshops, one-on-one sessions and counselling," she told the Chronicle.
"However, without proper funding from the government, many vital mental health services are struggling to cope, leaving children in Barnsley without the support they deserve.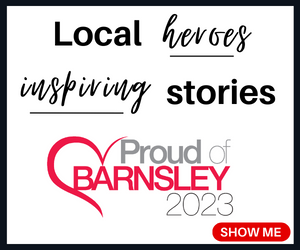 "This isn't good enough - a Labour government would help curb the growth of mental ill health issues by offering every school specialist support, providing mental health treatment within one month, and opening community hubs for young people."
According to figures obtained by the Chronicle, Barnsley East has the highest rate of GP patients diagnosed with depression, with Hoyland topping the list with 18.2 per cent of residents in 2020.
Wath-upon-Dearne, at 17.2 per cent, Grimethorpe's 16.7 per cent and Elsecar's 16.5 per cent follow, according to figures from NHS Digital - all higher than the national rate of 11.5 per cent.
Wentworth and Dearne MPJohn Healey, who has campaigned for better mental health and wellbeing support for kids.
He has taken local headteachers to see the schools minister, which helped win £1.7m from the government for extra mental health support.
More than a third of children referred to mental health services were turned away last year.
Many more kids are being referred to the council's Child and Adolescent Mental Health Services (CAMHS) and some are waiting years for treatment, according to the MP.
John said: "The number of children experiencing mental health problems is increasing and I know through constituency casework how hard parents find getting help.
"Our mental health services are stretched to breaking point and have long waiting lists."
The waits for children's mental health services have been described as 'agonising' by the chief executive of the Young Minds charity, Emma Thomas. with a Freedom of Information request revealing 20 per cent of children are waiting more than 12 weeks to be seen.
"The Covid-19 pandemic has had a huge impact on children and young people's mental health," she added.
"Among children and young people, anxiety about spreading the virus and isolation during the lockdown have also had a major impact.
"Many young people who are struggling to cope have not had the mental health support they need, in some cases because they have chosen not to look for it in the midst of the pandemic.
"This must lead to decisive action from the government.
"Schools urgently need additional funding to enable them to commission mental health support, and the NHS and charities must have the resources to provide help to all those who need it.
"There is absolutely no room for complacency."