MORE than half a million Covid vaccines have been administered in Barnsley since the start of the roll-out - and health bosses are now working towards vaccinating five to 11 year olds.
December 15 was historic in the borough as residents flocked to receive their first dose of the vaccine, bringing people closer to 'freedom'.
It was given to 84-year-old Herbert Barker from Wombwell who has since gone on to say he'd be happy to have more vaccine jabs as it gives a light at the end of the tunnel.
Fiona Ellis, the nurse who gave Herbert the vaccine, admits she was 'absolutely terrified' at first - but at its height she says hundreds were getting vaccinated every day.
"It was terrifying and nerve-racking because it was a busy clinic but it was really positive and it's carried on being really positive," she said.
Now a total of 502,316 vaccines have been handed out to residents across Barnsley - the majority being first jabs.
More than 188,000 people have had the first dose, which is equivalent to 85.1 per cent of the town's eligible population - those aged 12 and over.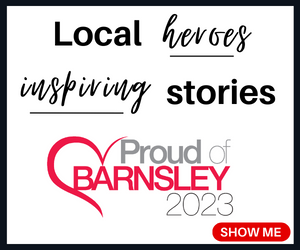 Almost 178,000 have had their second dose and more than 136,000 have had their third or booster jab - equating to 80.4 and 61.6 per cent of Barnsley residents.
There was a large booster jab drive in Barnsley in December in what was described as a 'race against time' to get more than 90,000 people to come forward for their jab at the Metrodome.
This saw almost 60,000 third or booster jab administered in Barnsley during December, as figures almost doubled from 64,000 to 123,000.
Andrea Parkin, lead nurse at Barnsley Healthcare Federation, said: "We should be really proud of how everyone has got behind the vaccine roll out in Barnsley.
"Half a million vaccines is incredible.
"It has saved lives and reduced the impact on people if they do become ill.
"Our vaccine clinics are still open and people can still get the first, second or booster vaccine.
"Looking forward to the spring, we're busy planning ahead for the roll out for children aged five to 11 and the next booster for certain groups.
"I'd like to say a huge thank you to everyone who has supported the vaccine programme in Barnsley."
Julia Burrows, director of public health for Barnsley, added: "It is extremely positive news to see the high numbers of people who have received the Covid vaccine in Barnsley.
"I would like to thank all the NHS staff, volunteers and other partners who have continually pulled out all the stops to make getting vaccinated as easy and convenient as possible.
"We know how challenging the pandemic has been for Barnsley, but the vaccination programme has exceeded all expectations by achieving a higher than average uptake of the vaccine.
"The programme has brought our Barnsley collective community spirit to the fore, with our residents coming forward to be vaccinated and supporting each other to do so to reduce serious illness and hospitalisations due to Covid.
"While we have seen a great take-up of vaccinations, including the booster, the majority of people in our hospitals who have been most seriously unwell from Covid-19 are unvaccinated, so I'd like to remind everyone that it's never too late to get your jabs."