SALMON could return to Barnsley's stretches of the River Dearne if a weir posing a 'major barrier' was to be made passable by the fish, experts have said.
After a 'fish pass' was opened further downstream at Sprotbrough Weir on the River Don near Doncaster in 2014, juvenile salmon were spotted in Mexborough for the first time in 150 years during a routine check by the Environment Agency.
According to Chris Firth MBE, founding member of the Don Catchment Rivers Trust (DCRT), if a weir in the river at Little Houghton was modified to become passable by the fish, the species would be able to return to more of Barnsley.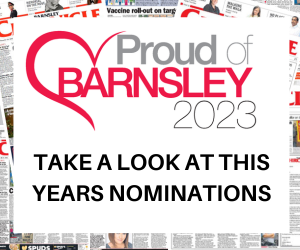 Chris has been working to 'rehabilitate' the Don catchment - which includes the River Don, Dearne and Rother - for the last 50 years, and has helped see numerous fish passes built to help species return.
"The return of young salmon in the locations where they were spotted came as quite a surprise - they usually spawn in clear, well-oxygenated waters so for it to happen quite far downstream, where it did, was somewhat surprising," he said.
"Opening up the fish passes has been a massive success.
"However, there are still weirs in locations where there should be fish passes - the large weir at Houghton would allow the population to spread further up the river if opened.
"This would take the free flow for fish right up to the centre of Barnsley."
There are also weirs at Star Paper Mill near the town centre and Barugh Mill near Barugh Green, which the DCRT has identified as 'major barriers' for fish.
The River Dearne's fish population was 'seriously impacted' by the opening of the Dearne and Dove Canal, which runs between Swinton and Barnsley, in the early 1800s - opening the gates for sewage and mining waste to pollute the river.
Along with the creation of weirs, this ended the salmon population as they also became unable to travel upstream to spawn.
Consequently, the river became 'lifeless' for years, preceding the clean-up of the river beginning in the 1960s.
The Dearne has been vastly improved since then, andalongside opening fish passes, the DCRT released 50,000 eels into the Old Moor RSPB reserve in 2010.
A spokesperson from the Environment Agency said: "The sighting of a juvenile salmon in the River Dearne in 2015 was a positive sign that the work we're doing to improve fish migration is helping to repopulate the watercourse again.
"Numbers of sightings reported in the River Dearne as a whole have increased since 2015, further suggesting that salmon migration into the river is improving.
"We continue to take action to protect this iconic species by improving habitats, removing barriers to migration and clamping down on illegal fishing."