Barnsley are hoping for a third successive home win tonight from 7.45pm against a Stoke City side Poya Asbaghi says are one of the best in the Championship in terms of individual talent.
The Reds are second-bottom in the table, six points off safety. They have won three of their last five games, including the last two at home, but were disappointing in a 2-0 loss on Saturday at Derby who overtook them.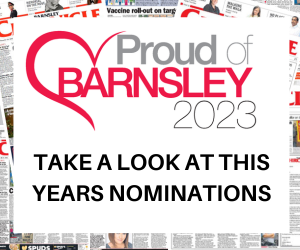 Stoke are 15th, 11 points off the play-offs, and 20 clear of the bottom three. They lost 1-0 at home to Blackpool on Saturday and were booed off. They have won three out of their last 15, with four straight defeats and have not won any of their last five away games.
Asbaghi told the Chronicle: "It's one of the teams everyone was expecting to fight for the Premier League. But it shows how difficult the Championship is. Even if Stoke haven't performed like they want, it's still a team full of talent and individual skill. Their individual skill is among the best in the league. But they have weaknesses we can exploit even if we know it will be tough.
"They are a team that wants to build up from behind. Let's see if they keep doing it in the same way they have done. When a team is not getting the results they want, you have to expect they might change some things.
"But they have a lot of skilled passing players who we have to be aware of and not give them too much time. We have to accept they will have the ball during this game but we have to make sure it is in the spaces we want them to have it."
It is a game in hand for Barnsley who could halve the gap to safety to three points.Asbaghi said: "I didn't think much that it was a game in hand. I was just thinking it was the next game."
The Stoke game was called off on Boxing Day due to a Covid-19 outbreak in the Potters' camp then again in January after cases at Oakwell.
Asbaghi said: "When we had these games postponed we had players to play but our opponents didn't. Nottingham (Forest) was one of those games, then we played that game when we had difficulties putting out a starting 11 because of injuries. I am not sure the postponed games were good for us. We are in a good situation now but we could have played those games. It is true that we have more confidence from winning games."
This is the first of three successive home games, with Fulham at Oakwell on Saturday then Bristol City on Tuesday of next week. The Reds beat top six teams QPR and Middlesbrough in their last two home matches.
"If we're going to stay in this league we have to collect points especially at home. If we don't have a good record at home from now until the end of the season, it's going to be difficult to stay in the league. We had our first away win against Hull but to preform at home is a must.
"We know that we need wins, we have for a long time. We have three home games in a row, and that feels good. We have won the last two games here in a row against pretty good teams.
"Stoke will be just as tough but, with the backing of the fans, I am hoping we can do another good performance.
"On a good day we can disturb the best teams. The games against Stoke and Fulham, we will not win if we are 95 per cent. We have to put out everything. We have to run more, we have to show more quality than we did in the last game."
Stoke are marooned in mid-table, but Asbaghi says they will not lack motivation."They are motivated as well. I don't think they have given up their season even if there are a lot of teams between them and the play-offs and it could prove difficult in the end. They are still motivated players and a good team. I don't expect the mentality to be difference but I am hoping that, in terms of tactics and determination, we can be better than them."
Asbaghi said the squad would be the same for the loss at Derby on Saturday, with no players back from injury or new injuries.Aaron Leya Iseka is still out. Asbaghi said: "I was hoping he could be back for this week but, unfortunately, he had a bit of a reaction coming back. It is too early to say if he will be back before the international break."
Asbaghi says the squad has moved on from the disappointing loss at their relegation rivals.
"The disappointment is always there after the game but it has been two games and today we don't see any signs. We have lost games before and bounced back from tougher situations. We are good at bouncing back and hopefully we can do it again.
"We need to move the ball faster. That was one of the things we didn't do well enough. It didn't allow us to create as many chances we would have liked and it invited the opponents to press us and we lost the ball in vulnerable situations."
Callum Brittain came in for the injured Jordan Williams and had a difficult game.Asbaghi said: "We know Callum's qualities. It was the first real game for him in a while. He contributed well in offence and we know his level."