A TWINNING society has disbanded after almost 40 years and donated the remains of their accounts to mountain rescue charities.
The Grindavik Society formed in 1986 to facilitate Penistone's twinning with Grindavik, a town on southern peninsula of Iceland in 1987.
The six remaining members of the group took the decision to close down the account after they had struggled with finding new members to carry on twinning activities.
In years gone by, the group had arranged reciprocal visits between Penistone and Grindavik and the twinning will continue - despite the closure of the society.
A cheque of £430.33 was handed over from members to Woodhead Mountain Rescue team, with another cheque of the same amount having been sent over to the Grindavik Search and Rescue Team.
There was also a recent volcanic eruption near Grindavik which chairman Katy Smart said made their donation even more relevant.
Katie, who is in her seventies, has been chairman of the society for almost the last decade.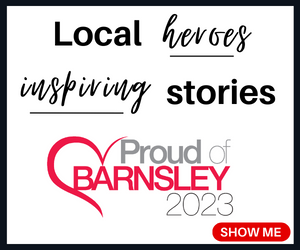 "The decision was made to disband before the first lockdown, then everything came to a halt," she said.
"Eventually it was decided that the money left in the bank should be divided between Grindavik Search and Rescue, and Woodhead Mountain Rescue.
"It is a sad event that the group have to close after so many years."
The cheque was presented by Jack Stanley, 12, a grandson of one of the members who had visited Grindavik with his grandma.
Lee Stones, fundraiser for the Woodhead Mountain Rescue, received the cheque on behalf of the team and emphasised how necessary the donations are for continuing the service they provide.
It is hoped by the society that the memorabilia and pertinent documents remaining from the society will be held in archives.