VIRTUAL council meeting arrangements have been blasted as 'draconian' by senior councillors who said the government must look at new means of holding meetings.
Coun Alan Gardiner, cabinet spokesperson for core services, spoke remotely at Tuesday's meeting of the overview and scrutiny committee.
Coun Gardiner, due to health concerns, has not attended a meeting since emergency legislation was passed in April 2020 that allowed local authorities to lawfully conduct meetings online.
It meant that legally-binding decisions could be made despite councillors not being present in the same setting.
That expired this May, despite calls for the regulations to be extended as councils - including Barnsley - carried out searches for suitable venues which were large enough to adhere to social distancing guidelines.
Before then, the government wrote to all authorities saying it was 'not possible' to introduce further emergency regulations due to 'severe pressure' on its capability to pass new legislation.
Coun Gardiner said he had been in communication with Wentworth and Dearne MP, John Healey, to raise the issue with central government.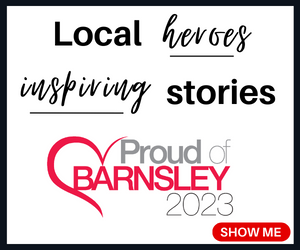 He said despite chairing a number of meetings at which decisions are made, he hasn't been counted as in attendance.
"It keeps me involved," he added.
"I've been to meetings, I've chaired meetings, I've spoken at meetings, and officially I'm not there.
"It's government guidelines that need closely looking at, because in this day and age, it's absolutely pathetic.
"It's draconian."
Three Barnsley councillors have not been able to attend a full council meeting in-person since last May's election - Coun Gardiner of Dearne North, Coun Victoria Felton who represents Monk Bretton and Coun Harry Spence of Darton East.
Even when the councillors are counted as in virtual attendance - either through self-isolation or other means - but not physically present they are unable to vote on matters raised, meaning the three councillors have been unable to vote and, as such, are unable to represent the views of their ward.
Several arguments have been made for public attendance being greater at virtual meetings, with a council report stating 1,050 views had been recorded across meetings in the first three months of the emergency arrangements - 'significantly greater' than interest pre-lockdown.
Barnsley Council was one of the first in the country to commence live-streaming for public meetings so residents could watch from home, but technological constraints - and fears over intrusive pornographic material - meant full council meetings weren't able to go ahead for several months.
Shokat Lal, executive director of core services, said: "Councillors are required to attend at least one meeting within a six-month period, according to the Local Government Act 1972, section 85 (1).
"This requirement can be waived, and the time limit extended if any failure to attend was due to a reason approved by the council.
"Two councillors have not attended due to long-term illness, and they have been granted an exemption.
"The other councillor, while not attending full council, has attended other meetings."