A SUPPORT and guidance hub has celebrated expanding into bigger premises and reopening face-to-face appointments.
Romero Communities, which offers a range of free services and activities on a plethora of general life subjects, has moved from its long-time base at St Helen's Church Hall on Laithes Lane, to the Lifelong Learning Centre on Laithes Crescent.
The group was forced to stop face-to-face appointments due to Covid-19 and has only just began opening its doors on a regular basis again.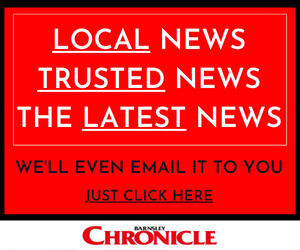 Caroline Parker, a Romero Communities volunteer, said: "It's great to have a lot more space and a dedicated space for drop-ins.
"We've worked all the way through the pandemic and we've actually still grown a lot, so it's good to have expanded and to be able to welcome people back in.
"The past couple of years have been a very difficult time for a lot of people so it's important we keep supporting them.
"Despite being a drop-in, we do advise people call in the morning if they can so we can avoid having to make them wait around."
The centre is open Monday to Wednesday each week between 9.30am and 12.30pm.