LOCATIONS included in a multi-million pound project which will see scores of roads and footpaths receive improvements have been revealed.
Cabinet members are set to approve Barnsley Council's capital highways programme on Wednesday, which reveals up to £17m of identified work in 2022/23.
The Chronicle can reveal £4.3m will be available to fund urgent repairs to highways, while two well-used commuting belts - Dearne Valley Parkway and Park Spring Road - have £3.5m set aside for improvement work.
More than £500,000 will be spent on traffic signals, £400,000 on street lights, £1m on drainage and £925,000 on footways.
A report, compiled by highways manager Ian Wilson, said: "The anticipated resources available for the 2022/23 highways capital programme total £17.660M
"The adopted highway, managed by the council as the local highway authority in Barnsley, is the single-highest value asset the council owns.
"The last reported gross replacement cost for the entire asset was £2.1bn.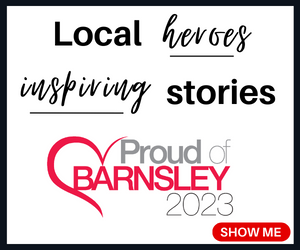 "The asset includes carriageways, footways, bridges and other structures, drainage, traffic signals, fencing, supporting earthworks, combined cycle/footways, street lighting, road signs and road markings.
"The number and deliverability of schemes in residential areas is likely to be severely hampered through the presence of parked cars.
"Over the last two years, this has been exasperated in response to government guidance for employees to work from home.
"It is widely recognised that there is likely to be a permanent a change in culture of home-working, which will continue to create problems for delivery of interventions.
"It should be noted that whilst sections of the network have been identified as requiring treatment, the detailed nature of some treatments is still emerging which will inevitably mean that there will be some variation of expenditure at individual locations, which will be contained within the funding envelope of the programme."
According to the report, identified principal A-roads - ones deemed most-used and in need of work - include Huddersfield Road in Darton, Pontefract Road in Monk Bretton, Upper Sheffield Road in Worsbrough, Whams Road in Penistone and Dodworth Road, Kingstone.
Two roundabouts - Townend in the town centre and Shafton's - are also included in the list.
The estimated cost of road maintenance for 2021/22 was £14.29m, according to a council report, with £2.36m spent of a £3.2m allocation for carriageway maintenance.
Coun Chris Lamb, cabinet spokesperson for environment and transportation, added: "This approval is key to ensuring that our highway infrastructure and assets can continue to be maintained, and improved, to the benefit of all residents, businesses and visitors to the borough.
"The improved road network will strengthen the attractiveness of the area for future investment and projects that support economic growth, giving confidence that a robust road network is in place."