PLANS to build a £25m school on the edge of the town centre which has been snagged by delays have been set back again, the Chronicle can reveal.
Trinity Academy St Edward's was set to open a temporary venue for 180 year seven students on September 1 last year on the grounds of a former NHS site near Broadway, Kingstone, where the all-new school is set to be built.
Its kids are currently being housed at a former Barnsley College site on Eastgate in the town centre after 'difficulties' were initially encountered due to timeframes.
A further 180 pupils will be taken in this September - taking the total to 360 - in hope that the new building will receive planning consent from Barnsley Council, be built and ready for the end of next summer.
However, the Chronicle can reveal that more issues relating to roosting bats and a traffic assessment have been encountered and councillors will meet to discuss the school on Thursday as a result.
Coun Peter Fielding believes the school's temporary two-year permission to teach children from an alternative venue will need to be extended as a result of the setback.
He said: "The proposed new school, intended to open for the September 2023 intake, has been further delayed due to an inadequate bat survey and an incomplete traffic assessment, preventing the granting of planning permission.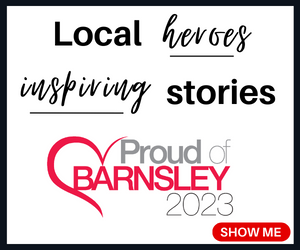 "Buildings on the site need to be demolished, but as bats are present a thorough survey has to be carried out, as does another for traffic given its location near to Horizon Community College and the new gyratory at Penny Pie Park.
"The opening of the permanent accommodation will now be delayed.
"This means that further temporary accommodation on Eastgate or elsewhere will have to be provided to ensure the council fulfils its statutory duty.
"This matter will be discussed at Thursday's full council meeting given the clear financial and educational interest that the local authority has in this matter."
Principal Mark Allen added: "As part of the process of building a new school there have been a number of ecological surveys taking place on site and one of these has identified an issue which means a further delay to the opening of the new building.
"This delay is completely beyond our control - the survey has found the presence of some protected species of bats in buildings that need to be demolished and by law the contractor is obliged to follow a process to ensure the bats are not harmed in any way.
"It now means that we are aiming to move into the new build at some point in the 2023/24 academic year.
"Whilst this is a disappointment to us all, it is just a delay, and we are of the firm belief that the fabric of the school is not just about buildings but about the people."