A HIGH school sports hall has been dedicated to a former teacher and chairman of Penistone Cricket Club.
Penistone Grammar School's sports hall was re-unveiled last Friday evening in a ceremony which saw former and current teachers come together to honour a much-missed former colleague.
Steve 'Reido' Reid died aged 70 in April last year after a battle with prostate cancer, and was a former head of PE and head of sixth form.
A plaque naming the new 'Steve Reid Sports Hall' was unveiled by his wife, Karen, and headteacher Paul Crook gave a speech.
Penistone Cricket Club were first to use the hall under its new name for their weekly Friday evening practice.
A spokesperson for Penistone Cricket Club said: "Paul gave a moving speech, emphasising the massive impact Steve had on so many lives during his time at the school and capturing the great personality and character that he had.
"It was fitting that the first session in the newly-unveiled Steve Reid Hall was our junior session.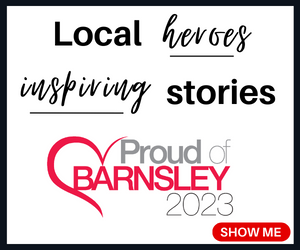 "Steve would have loved seeing all the young juniors enjoying themselves playing the sport he loved."