'VITAL' talks will be held between a local MP and government ministers responsible for dealing with children's mental health due to record levels of self-harm reports.
According to Barnsley East MP Stephanie Peacock - who secured the meeting amid growing concerns for the welfare of children said to be struggling since the pandemic's start - a public health crisis is being faced.
Figures revealed this month show the town's rate for self-harm admissions is 15 times higher than the national average, with 255 youngsters being admitted to Barnsley Hospital for self-harm in a 12-month period.
To compound matters, funding woes with kids' mental health services such as the one provided by Hey - formerly TADS - have been encountered and the MP has called on the government to outline an urgent action plan as a result of the spike.
The category covers children as young as ten and while lower than the previous year's record-high rate of 807.4, numbers have been on the rise since 2011 when records began.
Barnsley's recent rate is also more than 200 higher than the next-highest area Doncaster, and more than double Sheffield.
As a result, the MP has called on the government to provide additional support for young people, including placing specialist support in every school.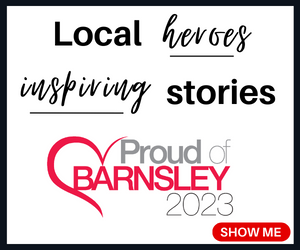 "This rate of serious self-harm, 659 per 100,000 people, is higher than the national average," Stephanie said.
"During the height of the pandemic, when positive cases were at a fraction of these rates per 100,000, the crisis was met with immediate action and government resources.
"However, despite worryingly high numbers, children's mental health is not being treated with the same urgency.
"At the same time Barnsley's youth mental health charity, Hey, have recently been forced to pull all their free services for young people due to lack of funding.
"They have 5,000 children on their books and are one month away from bankruptcy - if they close, those thousands of young people will be left without support.
"It is extremely concerning to hear of the high numbers of young people in Barnsley who have been hospitalised for self-harm.
"This is nothing short of a public health crisis, and the government must respond accordingly.
"I look forward to bringing mental health providers in Barnsley to a roundtable with government representatives to form an immediate plan, and help those young people in our town in desperate need.
"Without proper funding from the government, many vital mental health services are struggling to cope, leaving children in Barnsley without the support they deserve."