A TRADE union responsible for representing kitchen staff at a Barnsley school has been criticised for its 'aggressive' approach in a row over a proposed new wage structure.
Unison spoke out regarding Churchfield Primary School, in Cudworth, whose ruling body - Waterton Academy Trust - announced its intention to remove a school holiday retention payment from its kitchen staff.
Churchfield, on Snydale Road, transferred from Barnsley Council's control to the trust - which runs schools in nearby Wakefield - in 2019.
Kitchen staff in Barnsley schools - under the council's control - are paid a £351.68 holiday retention payment, which Waterton sought to remove.
Unison spokesperson Jordan Stapleton said: "This pay cut comes at a time when households are being squeezed by a cost-of-living crisis - we are being forced into considering strike action.
"It is insulting for the trust to cut pay by hundreds of pounds for its lowest-paid workers.
"Staff have gone above and beyond to care for pupils during the pandemic - and this is how they are repaid.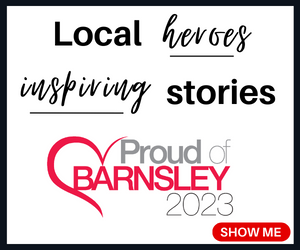 "We fear some may be forced to choose between heating or eating.
"The workers impacted by this were shocked at first, but they are absolutely clear that they will not accept this pay cut and are calling on the trust to see sense and scrap the plan."
In a letter sent to staff, the trust admitted it was a 'lose-lose' situation - and blasted Unison's heavy-handed approach to dealing with the matter.
Waterton vowed to review pay grades and retain retention payment under TUPE (transfer of undertakings for protection of employment) rules.
A statement added: "Waterton Academy Trust proposed an adjustment to Barnsley support staff terms in January and it was hoped that this would take effect from June.
"It was put to them in good faith for the simple reason that it would have benefited the vast majority of colleagues, albeit that some staff would have been impacted in a negative way.
"The trust commenced collective consultation with trade unions in early March.
"Most unions adopted an appropriate and productive approach but unfortunately Unison chose to adopt a confrontational and unproductive approach, prematurely withdrawing from consultation, giving notice of an industrial dispute and threatening strike action at the school.
"Unison insisted that the trust withdraw the proposal with immediate effect and the trust has acquiesced.
"In light of this aggressive and unnecessary approach from Unison, the trust reluctantly withdrew the proposal and closed consultation.
"The easy option would have been to walk away from the table and accept that the status quo must remain - to do so would save the trust a great deal of money and most likely avoid a repeat of recent altercations.
"However, the easy option is very rarely the right option.
"Our ambition to improve terms for our colleagues has not waned and therefore a new proposal will be submitted over the coming days."