ALMOST £14,000 has been raised for Weston Park Cancer Charity following a season-long partnership between Barnsley Football Club and Sheffield United.
The partnership, dubbed Together at Every Stop, saw the two South Yorkshire clubs put their rivalry aside to raise money for the charity.
Following the most recent game between the clubs at Bramall Lane, the total has now reached a 'remarkable' £13,850.
Darren Hayes, head of fundraising at Weston Park Cancer Charity, said: "The support of both clubs, their fans and club sponsors has been unbelievable this season.
"Barnsley and Sheffield United have both supported Weston Park for decades, donating tens of thousands of pounds to us in that time and generating a huge amount of awareness for our cause.
"This partnership has been a first for us a charity and we're so pleased with how it's gone.
"To raise almost £14,000 across the two fixtures is amazing - it shows what can be achieved when we work together to support such a brilliant cause."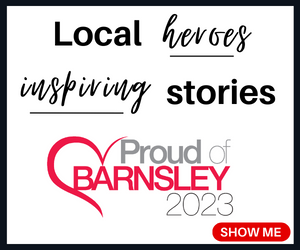 Andrew Clark, marketing, commercial and business director at the club, added: "We've thoroughly enjoyed partnering with Sheffield United this season to support Weston Park.
"Huge thank you to the Reds fans for getting behind the wonderful partnership by donating thousands to a brilliant cause."