THE number of Covid patients in Barnsley Hospital is at its highest point in more than a year as 300 residents were admitted in the latest one-month period.
There are currently 85 patients with the virus in the hospital - the most since February last year - and one on a ventilation bed.
It's the first time in a month a resident has been placed on ventilation, according to figures on the government website.
A total of 4,776 patients have been admitted to Barnsley Hospital with the virus since the start of the pandemic.
The Chronicle revealed earlier this month that around 90 per cent of patients in Barnsley Hospital with Covid had been at least double jabbed.
The town's infection rate is currently 424.5 per 100,000 residents as more than 1,000 residents have tested positive for the virus in the latest seven-day period.
Julia Burrows, the town's director of public health, admits the infection rate in the town is high - and is encouraging residents to get their vaccine to help stop the spread.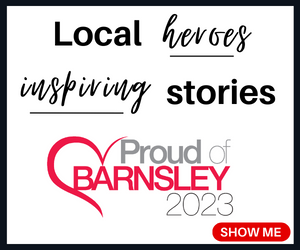 "Rates of Covid-19 in Barnsley, across Yorkshire and nationally remain very high," she said.
"This is leading to high numbers of people in hospital, care homes and other healthcare settings with Covid-19.
"This is also causing disruption to services and workplaces due to staff absence through Covid-19.
"Despite these challenges, the good news is that the vaccine remains effective in preventing most people from falling seriously ill with Covid-19.
"It's important to remember that the basic measures of 'Hands, Face, Space and Ventilation' remain very effective and can keep infections down and protect the most vulnerable."
Hospital visiting was reintroduced recently following a month period where patients were unable to see their friends and family - and the Chronicle understands that despite the high numbers of Covid patients, there are no plans to scrap visiting.
However Barnsley Hospital bosses have confirmed they regularly review its visiting guidance and to check the website for the latest information.
A spokesperson for the hospital told the Chronicle: "Our staff are working very hard to care for Covid and emergency care patients across Barnsley and despite the pressure on various fronts, staff are continuing to focus on addressing the Covid-19 backlogs and rolling out the NHS spring booster programme.
"If you need NHS help, please do come forward for care - the NHS 111 online service can signpost you to the best place for your health needs."