A BOWLING club was hit by alleged arsonists who threatened to undo all members' hard work on the site.
Firefighters were called to Barnsley Central Bowling Club, Kendray, on Sunday evening after it was reported unidentified trespassers broke into the grounds and set a fire close to a nearby tree.
Club member and safeguarding officer Keith Clegg, 72, said the fire looked to have been roughly four square yards in size.
He thanked staff at the nearby 5ives site - which has also been plagued by antisocial behaviour in the past, particularly nuisance off-road bikers - who supplied electricity so the fence could be welded shut on Monday morning.
"We really don't need it," he told the Chronicle.
"Throughout the year, we have thousands of people coming here.
"All we want is to work with, not against.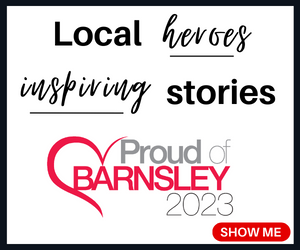 "We understand there's been a lot of vandalism in this area - I've been told there's been a group of 20 or 30 youths.
"There's nothing really been nicked.
"We're a non-profit group, and a club everybody loves. We've got people coming here from all over South Yorkshire. They've all said what a great job we've done.
"We spend about £1,000 every year on each of the two greens.
"We're not looking for a medal, but the work we've put into it, and then this is what you get back, makes you question why."
Stairfoot Coun Andrew Gillis added: "We've had reports of antisocial behaviour in the area, and I know the police are stretched thin.
"It's disgusting. They have put a lot of hard work into this club.
"If anybody has any information, I'd ask them to call 101 and report it."