GOVERNMENT plans to house 130 asylum seekers in a local hotel have been blasted - after it was revealed a six-month contract had been signed without any consultation with MPs, councillors or the public.
Holiday Inn's Express branch, on Manvers Way, Wath-upon-Dearne, will be used again from next week, according to the Home Office, having previously accommodated Afghan families.
MP John Healey, who represents Wentworth and Dearne, has condemned the plan which was decided on 'without any consultation with local leaders or residents'.
He said: "I am very disappointed and frustrated at the way government ministers have come to this decision - it completely disregards local views and disrespects the area.
"We're a place that has always been willing to welcome those fleeing persecution - local people responded with donations, schools welcomed children into classrooms and Aldi provided toys, food and sweets.
"However, we looked forward to regaining the Holiday Inn as a hotel for paying guests and visitors - we want it back open and operating as normal.
"It is utterly unsuited as accommodation for 130 asylum seekers and the council, NHS and other agencies share these deep reservations.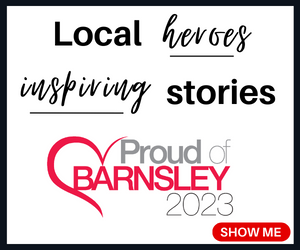 "It's clear the Home Office's use of hotels to accommodate refugees is a direct result of serious problems in the asylum system, which is failing and unfair.
"The government's lost control of people crossing the English Channel and figures confirm that the number entering the UK on small boats has risen from 1,843 in 2019 to over 28,000 in 2021 during Priti Patel's time as Home Secretary.
"Our borough has the second-highest proportion of dispersed asylum seekers per 10,000 population in the Yorkshire and Humber region."
The government has admitted it is spending £4.7m a day on accommodating refugees from Afghanistan and other asylum seekers in hotels, a figure four times the amount previously stated.
Official figures suggest the area has more than 400 refugees in 'special asylum accommodation', with a further 161 in 'initial accommodation', usually classed as hotel-based.
Mr Healey urged ministers to visit the hotel to see its unsuitability - and halt current plans until a consultation with local agencies is carried out.
He added: "I understand the Home Office have contracted directly with the franchisee of the hotel in making this arrangement.
"I have now taken the step of writing to the Home Secretary, asking her immediately to halt this decision and to reconsider her plans."
A Home Office spokesperson said any use of hotels should be a 'short-term solution'.
"The use of hotels is unacceptable," they added. "We are working hard to find appropriate dispersed accommodation for migrants, asylum seekers and Afghan refugees as soon as possible.
"It is a short-term solution to the global migration crisis and we would urge local authorities to do all they can to help house people permanently."